Tel Aviv
Business Operations Project Manager
About
the job
We create a safe space for communities to thrive.
OpenWeb is on a mission to improve the quality of conversations online — and build an internet where content creators of every kind are empowered to truly own their audience relationships & thrive independently.
We build technologies that are rooted in healthy conversations, transparent first-party data relationships and mutual economic prosperity for all stakeholders. Wherever there is a content creator to empower, a conversation to protect or a community to host — OpenWeb will be there.
Today, OpenWeb partners with more than 1,000 top-tier publishers (including Wall Street Journal, New York Times, News Corp, Verizon Media, CBS, Fox News, Hearst, Refinery 29 and more) and hosts 100 million monthly active users.
Founded in 2012, OpenWeb has over 220 employees between New York City and Tel Aviv, Kiev, San Diego and Canada, and is backed by Insight Venture Partners, Georgian, Entrée Capital, AltaIR Capital, The New York Times, Samsung Next, Dentsu, Norma Investments, and ScaleUp
Together, we are empowering individuals to take action, and demand more from one another. We're crafting technology that naturally brings people together and fosters healthy discussion—so they have more dinner-table talks and less shouting matches online. It starts with us. Let's take the web back from the trolls - together. Are you in?
How You'll Contribute as our Business Operations Project Manager:
Strategic Methodologies Expert.

You're a subject matter expert when it comes to everything related to OKRs and other execution methodologies, tracking, resource mapping, internal process compliance, KPI tracking, and execution management.

Functional Growth Projects.

Here's an example of questions you'll be asking and answering: Where do we have opportunities to initiate collaboration between teams to increase productivity and efficiency? How are we managing communication and issues between departments? What is the root cause of internal challenges? Do we see these same causes somewhere else in the company? How are we going to create a productive resolution that can scale?

Clarify and Communicate!

You're going to be influential in building our company structure as we grow, define R&R for every role, be mindful of productivity, efficiency, effectiveness, and always keep the people and our culture at a top priority.

Follow the Numbers.

You will own the monitoring of our KPIs and constantly follow up and make sure everything is on track or put it back on track. You'll do that while following best practices for data driven decision making and you lead by example. You're also responsible for budget oversight. You take the numbers, put a plan in place and you make it happen.

Think Globally.

We are one company, one team. So you're going to establish company knowledge management best practices with scale and a growth mindset.
The Skills and Experience You Bring:
5+ years Experience in OKR leadership, management consulting, business operations, portfolio management, and/or a relevant operational role

Track record of successfully carrying out portfolio, program, and project management across Software, Engineering, Operations, & Enterprise initiatives

Subject matter expert with OKR planning and execution

Uncanny ability to break down a complex task into manageable pieces

Familiarity with execution processes such as RACI, defining R&R, organization planning, or other related methodologies

Highly data driven and comfortable with complex, interdependent KPIs and related measurement practices

Experience with company budget management

Ability to convey difficult-at-times messages with executive-level clarity and brevity

Strong ability to work independently

Must: Fluent Professional English

Plus: Familiarity with Monday, Notion, Slack, and Google Suite
Build your skills with us as you build a better web for everyone. Join us!
Also, we care about your privacy! Please take a moment to review OpenWeb's Privacy Practices.
Life at
OpenWeb Tel Aviv
Benefits
What's most important is the wellbeing of our team members
Our Tel Aviv office is located just a few minutes from the HaShalom train station in the Alon Towers.
We've got the entire floor and outdoor space, so there's plenty of room for meetings, team activities, and taking a break in the sun.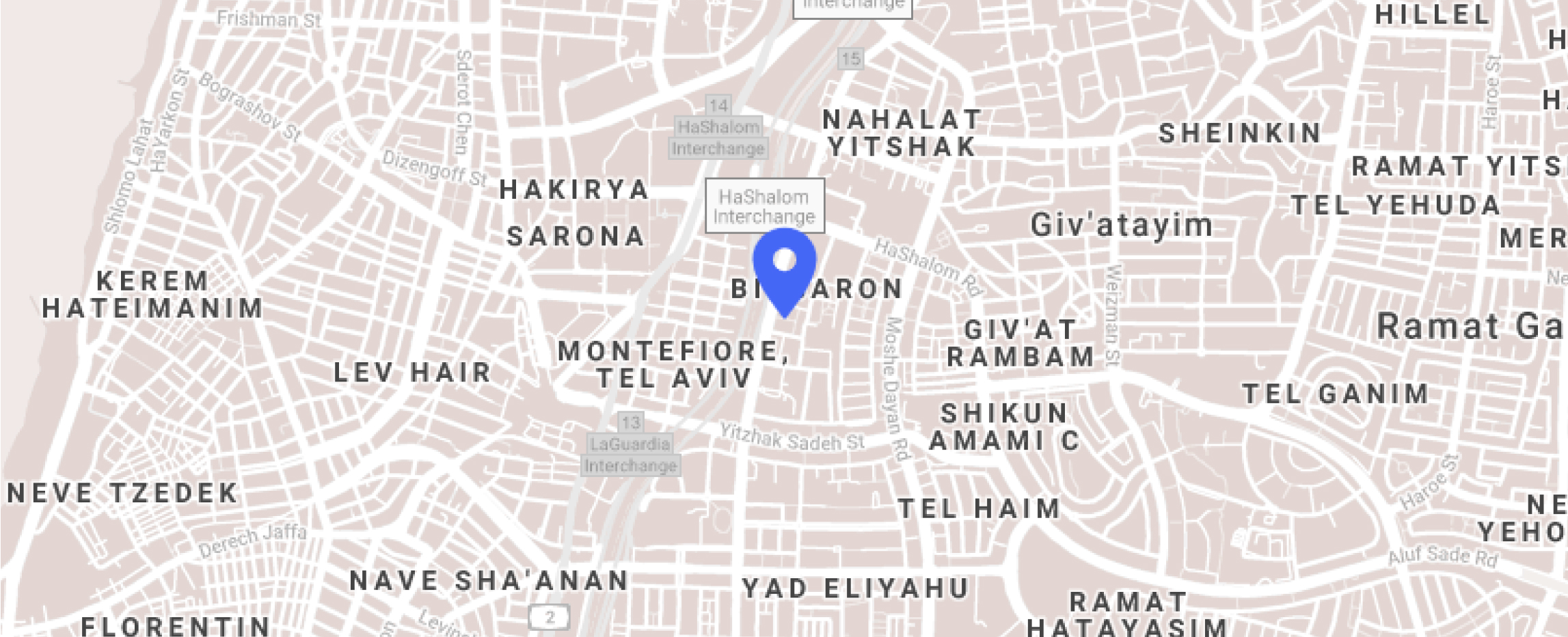 How We Hire
Learn more about how we hire at OpenWeb, and how our process is designed to set you up for success.
Hiring process