Tel Aviv
Mobile Product Manager
About
the job
We create a safe space for communities to thrive.
OpenWeb's mission is to improve the quality of conversations online, building a healthier web where content creators of all kinds are empowered to thrive. As a product company, OpenWeb partners with publishers and brands to build strong, direct relationships with their audiences.
OpenWeb's technology empowers its partners to build vibrant communities rooted in healthy conversations and robust social experiences. OpenWeb works with more than 1,000 top-tier publishers, hosting more than 100 million active users each month.
Founded in 2015, OpenWeb has nearly 300 employees in New York City, Tel Aviv, Kyiv, San Diego, Canada, London, and Paris and is backed by world-class investors, including Georgian, Insight Partners, Entrée Capital, The New York Times, Samsung Next, Dentsu, and ScaleUp. To date, the company has raised $393 million in funding and is currently valued at $1.5 billion.
To learn more about OpenWeab's platform, visit OpenWeb.com, or follow @OpenWebHQ on LinkedIn and Twitter.
What You'll Do:
Define and execute the product strategy for the Mobile SDK, considering market trends, customer feedback, and business goals.
Gather and prioritize requirements from internal teams, external partners, and customers to drive product enhancements and features.
Work closely with engineering teams to develop and deliver high-quality Mobile SDK releases on time.
Collaborate with marketing to create compelling product messaging, documentation, and go-to-market strategies.
Act as a key point of contact for product knowledge, addressing customer and partner inquiries related to the Mobile SDK.
Conduct market research to identify opportunities for innovation and maintain a competitive edge.
Develop and maintain strong relationships with key stakeholders, including customers, partners, and cross-functional teams.
Participate in sprint planning, daily stand-ups, and other Agile ceremonies to ensure effective product development.
Maintain a well-groomed product backlog, ensuring that items are properly prioritized and detailed.
You will be reporting to the VP of Products.
What You'll Bring:
A minimum of 3 years of experience as a product manager, demonstrated by successful product launches.
Proven experience as a Product Manager in the software industry, with a focus on mobile or SDK products
Strong analytical and problem-solving skills, with the ability to make data-driven decisions.
Excellent communication, presentation, and interpersonal skills.
A track record of effectively leading multifaceted initiatives, delivering complicated products while deftly managing multiple facets.
Proficiency in client engagement or a client-facing capacity, including translating client needs into tangible product requirements.
Experience in agile product development, including hands-on experience with agile methodologies.
Thorough comprehension of the product development lifecycle.
Strong product sensibility, equipped to recognize and address challenges and opportunities.
The OpenWeb Culture
At OpenWeb, we foster a dynamic and unconventional work environment that spans across multiple global locations, including NYC, London, France, Kyiv, and Tel Aviv. Our team consists of diverse and high-caliber professionals from various backgrounds, including tech, writing, entrepreneurship, and creative thinking. We empower every individual to be a catalyst for change and provide autonomy over their roles and projects from start to finish. If you want to join an innovative tech company where you can challenge yourself, own your work, and make a lasting impact, OpenWeb is the place for you!
OpenWeb is committed to building diverse teams and maintaining an equal employment workplace that is free from discrimination. We hire exceptional individuals regardless of race, color, ancestry, religion, sex, gender identity, national origin, sexual orientation, age, citizenship, marital status, pregnancy, medical conditions, genetic information, disability, or veteran status.
Build your skills with us as you contribute to building a better web for everyone. Join us on this exciting journey!
Please review OpenWeb's Privacy Practices for information regarding your privacy.
Life at
OpenWeb Tel Aviv
Benefits
What's most important is the wellbeing of our team members
Our Tel Aviv office is located just a few minutes from the HaShalom train station in the Alon Towers.
We've got the entire floor and outdoor space, so there's plenty of room for meetings, team activities, and taking a break in the sun.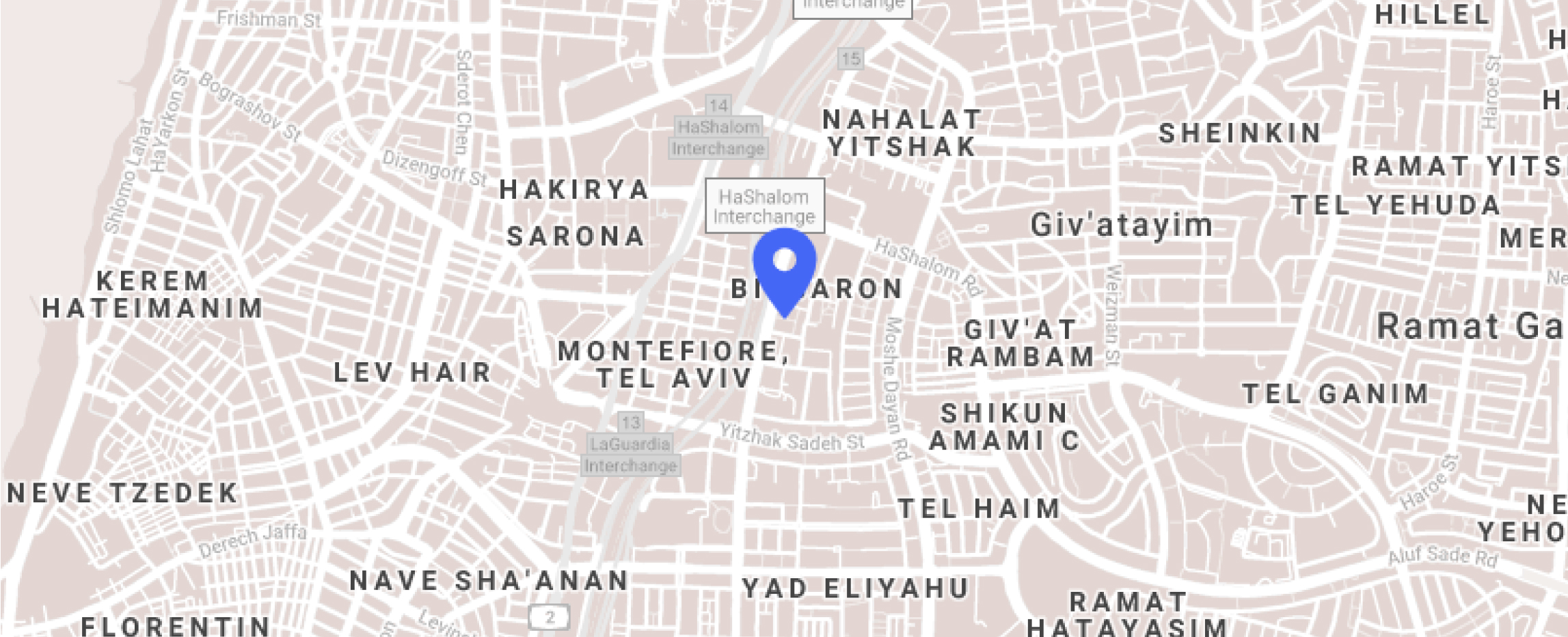 How We Hire
Learn more about how we hire at OpenWeb, and how our process is designed to set you up for success.
Hiring process