Tel Aviv
Senior Backend Engineer
About
the job
We create a safe space for communities to thrive.
OpenWeb is on a mission to improve the quality of conversations online — and build an internet where content creators of every kind are empowered to truly own their audience relationships & thrive independently.
We build technologies that are rooted in healthy conversations, transparent first-party data relationships, and mutual economic prosperity for all stakeholders. Wherever there is a content creator to empower, a conversation to protect, or a community to host — OpenWeb will be there.
Today, OpenWeb partners with more than 1,000 top-tier publishers (including Wall Street Journal, New York Times, News Corp, Verizon Media, CBS, Fox News, Hearst, Refinery 29, and more) and hosts 100 million monthly active users.
Founded in 2012, OpenWeb has over 220 employees between New York City and Tel Aviv, Kyiv, San Diego, and Canada, and is backed by Insight Venture Partners, Georgian, Entrée Capital, AltaIR Capital, The New York Times, Samsung Next, Dentsu, Norma Investments, and ScaleUp
Together, we are empowering individuals to take action, and demand more from one another. We're crafting technology that naturally brings people together and fosters healthy discussion—so they have more dinner-table talks and less shouting matches online. It starts with us. Let's take the web back from the trolls - together. Are you in?
How You'll Contribute as our Senior Backend Engineer:
Your Mission

. Design, develop and execute features from sketch to production that will have a huge business impact on the core products at OpenWeb.

High Impact.

Ramp up the technical level of your team & cross-backend engineers

Own your mission

. Develop high priority projects to make the most scalable, high velocity products on the market.

Lead

. As part of a team developing with a complex micro-services backend architecture, you'll work with the team and lead us towards solutions for with large scale challenges.

Dream Team. You'll join an agile dev squad of engineers, designers, analysts, and product who are all

highly talented, very collaborative and excited to hear your opinion.
The Skills and Experience You Bring:
5+ years experience building highly-scalable, SaaS web products

Fluent in any 2 programming languages

Experience with Golang, Node.js, Ruby

Experience with SQL and NoSQL databases, Docker, K8s/ECS/Nomad or similar, AWS or similar public cloud,

Experience in microservices architecture, distributed systems & high scale

Build your skills with us as you build a better web for everyone. Join us!
Also, we care about your privacy! Please take a moment to review OpenWeb's Privacy Practices
Life at
OpenWeb Tel Aviv
Benefits
What's most important is the wellbeing of our team members
Our Tel Aviv office is located just a few minutes from the HaShalom train station in the Alon Towers.
We've got the entire floor and outdoor space, so there's plenty of room for meetings, team activities, and taking a break in the sun.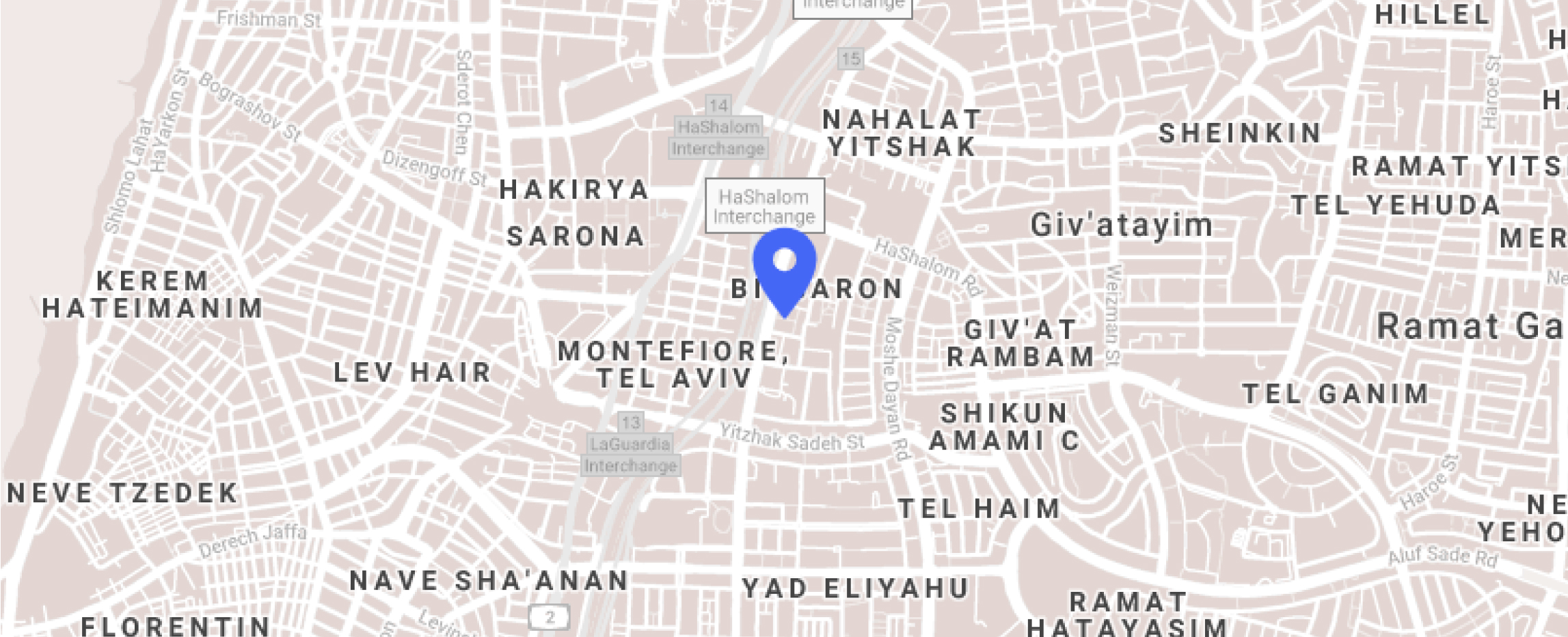 How We Hire
Learn more about how we hire at OpenWeb, and how our process is designed to set you up for success.
Hiring process