Tel Aviv
Senior Corporate Counsel
About
the job
We create a safe space for communities to thrive.
OpenWeb is on a mission to improve the quality of conversations online — and build an internet where content creators of every kind are empowered to truly own their audience relationships & thrive independently.
We build technologies that are rooted in healthy conversations, transparent first-party data relationships, and mutual economic prosperity for all stakeholders. Wherever there is a content creator to empower, a conversation to protect, or a community to host — OpenWeb will be there.
Today, OpenWeb partners with more than 1,000 top-tier publishers (including Wall Street Journal, New York Times, News Corp, Verizon Media, CBS, Fox News, Hearst, Refinery 29, and more) and hosts 100 million monthly active users.
Founded in 2012, OpenWeb has over 220 employees between New York City and Tel Aviv, Kyiv, San Diego, and Canada, and is backed by Insight Venture Partners, Georgian, Entrée Capital, The New York Times, Samsung Next, Dentsu, and ScaleUp
Together, we are empowering individuals to take action, and demand more from one another. We're crafting technology that naturally brings people together and fosters healthy discussion—so they have more dinner-table talks and less shouting matches online. It starts with us. Let's take the web back from the trolls - together. Are you in?
What We Are Looking For
We are looking for a talented senior attorney to join our growing legal team, reporting to the Chief Legal Officer, working closely with executives across the company. You will support OpenWeb's business in Israel, the US, Europe, and Asia, across multiple business vectors and take an active role in enhancing our business model, global expansion, organic growth, and acquisition. In this role, spanning multiple functions across OpenWeb and its subsidiaries globally, to understand and assess legal and business risks and make sound decisions under tight deadlines.
Who You Are
You have a deep passion and understanding of technology, data, advertising, publishing, and business, and an ability to guide various teams with clear, practical advice in a fast-paced environment. You are collaborative, self-motivated, curious, creative, with interpersonal and managerial skills. A successful candidate will have expertise in at least some of the legal areas we face on a daily basis - such as licensing, privacy and data protection, content regulation, copyright, advertising.

Qualifications
4-7 years experience (PQE) from a technology/corporate M&A departments of top tier law firms/ in-house counsel in a technology company (ad tech/media/data).

Corporate M&A (tech related), licensing and distribution, privacy (GDPR, CCPA), data protection and commercial law. Experience capital markets and US securities law, a plus.

Business and solution-oriented, with a hypergrowth and multi-disciplinary mindset - you are a well-rounded negotiator and welcome diverse perspectives and engage problems with curiosity.

Exceptional communication skills and the ability to explain complex ideas in a succinct and impactful manner. Forward and strategic thinker, with a multi-disciplinary approach. Business degree - a plus.

Bar admission or equivalent and in good standing to practice law in your relevant jurisdiction (US/UK/AUS preferred, IL not a must).

Native English speaker. Hebrew proficiency (both verbal and written) is a plus.

Excellent and extensive drafting and analytical skills, with attention to detail, and strategic thinking.

Strong work ethic and ability to multitask, prioritize and follow through on numerous projects simultaneously.
Preferred
Experience as an in-house adviser for digital advertising/media/data/SaaS products.

A deep understanding of relevant legal issues impacting digital advertising businesses including advertising self-regulation, privacy, data protection, and consumer protection.

Excellent managerial, organizational, time management, and follow-up skills.
Have worked in, or closely with, one or more technology companies in the digital assets industry
Great communicator and solid project manager, able to effectively prioritize and advance a large number of deals happening simultaneously, often on tight deadlines.
What you'll do
Manage and negotiate multiple deals and provide legal counsel on a wide range of commercial, corporate, technology data, and privacy issues in the media industry, involving business partners, suppliers/vendors. Negotiate transaction with prominent global publishers, partners, and innovative alliances.

Liaise with internal stakeholders for input on privacy, data sharing, data security, regulatory and marketing considerations.

Work collaboratively across multiple functions, including Legal, Compliance, Product, Engineering, Trust & Safety, Policy, Communications, Business Development, M&A and Sales.

Stay up-to-date on relevant U.S. and international laws and regulations, especially those related to privacy, data protection, and content regulation.

Maintain an understanding of regulatory impact in driving forward with innovative and changing digital assets and financial offerings while ensuring compliance with all applicable laws and regulations

Undertake commercial platform building as part of post-merger, vertical and horizontal integrations. Support larger initiatives within the legal group or organization at large supporting strategic company goals/objectives.

Work with Legal, compliance, privacy, and business teams to implement legal and business changes that impact products, services, and marketing efforts.

Build and implement new and creative solutions to improve workflows and assist in cross-company activities to promote legal awareness.

Analyze US, EU and international regulations development (data, privacy, publishing, advertising, content safety, moderation ethics and integrity).

Work with and manage external counsels (globally) and implement business-enabling solutions.
Build your skills with us as you build a healthier web for everyone. Join us!
Also, we care about your privacy! Please take a moment to review OpenWeb's Privacy Practices
Life at
OpenWeb Tel Aviv
Benefits
What's most important is the wellbeing of our team members
Our Tel Aviv office is located just a few minutes from the HaShalom train station in the Alon Towers.
We've got the entire floor and outdoor space, so there's plenty of room for meetings, team activities, and taking a break in the sun.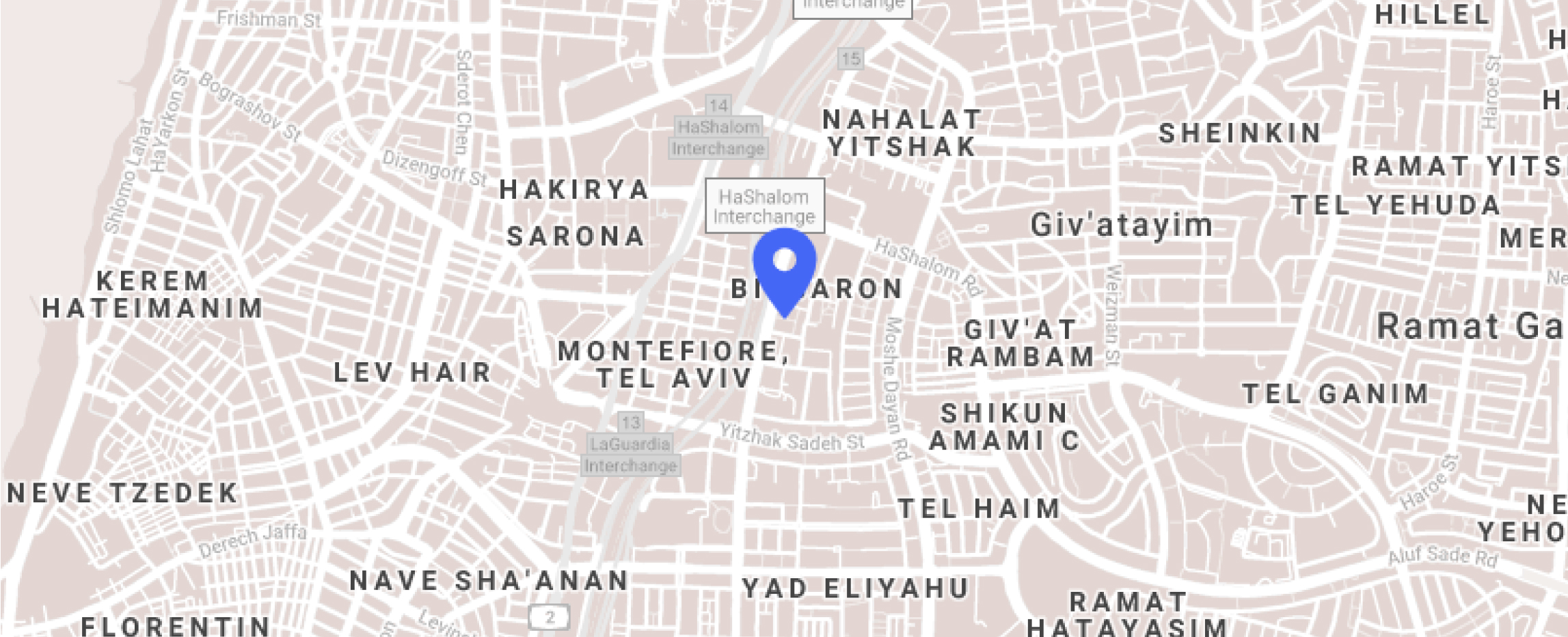 How We Hire
Learn more about how we hire at OpenWeb, and how our process is designed to set you up for success.
Hiring process