About
the job
We create a safe space for communities to thrive.
OpenWeb is on a mission to improve the quality of conversations online — and build an internet where content creators of every kind are empowered to truly own their audience relationships & thrive independently.
We build technologies that are rooted in healthy conversations, transparent first-party data relationships, and mutual economic prosperity for all stakeholders. Wherever there is a content creator to empower, a conversation to protect, or a community to host — OpenWeb will be there.
Today, OpenWeb partners with more than 1,000 top-tier publishers (including Wall Street Journal, New York Times, News Corp, Verizon Media, CBS, Fox News, Hearst, Refinery 29, and more) and hosts 100 million monthly active users.
Founded in 2012, OpenWeb has over 220 employees between New York City and Tel Aviv, Kyiv, San Diego, and Canada, and is backed by Insight Venture Partners, Georgian, Entrée Capital, The New York Times, Samsung Next, Dentsu, and ScaleUp
Together, we are empowering individuals to take action, and demand more from one another. We're crafting technology that naturally brings people together and fosters healthy discussion—so they have more dinner-table talks and less shouting matches online. It starts with us. Let's take the web back from the trolls - together. Are you in?
How You'll Contribute as our Student Engineer:
Complex Systems.

Working on OpenWeb's Social products, you will learn our system using the most modern technologies and serving 5m DAU.

Product Squad.

You will be working directly inside of one of our product engineering squads hand-in-hand with a dedicated engineer.

Ownership.

You will take responsibility for end to end development including through deployment.

Actually Implement solutions.

You will be responsible for triaging issues independently and implementing the appropriate solutions.
The Skills and Experience You Bring:
Studies towards a B.Sc. or M.Sc. in Computer Science/Engineering with a GPA of 85+

2nd or 3rd year student

Ability to work at least 20 hours a week during regular business hours

Ability to work from our TLV offices on Monday and/or Wednesday

We encourage you to please submit your transcript and any personal projects which can showcase your skills

You're perfect for the role if you're highly motivated, curious, take ownership, and are a dedicated team player
Build your skills with us as you build a healthier web for everyone. Join us!
Also, we care about your privacy! Please take a moment to review OpenWeb's Privacy Practices
Life at
OpenWeb Tel Aviv
Benefits
What's most important is the wellbeing of our team members
Our Tel Aviv office is located just a few minutes from the HaShalom train station in the Alon Towers.
We've got the entire floor and outdoor space, so there's plenty of room for meetings, team activities, and taking a break in the sun.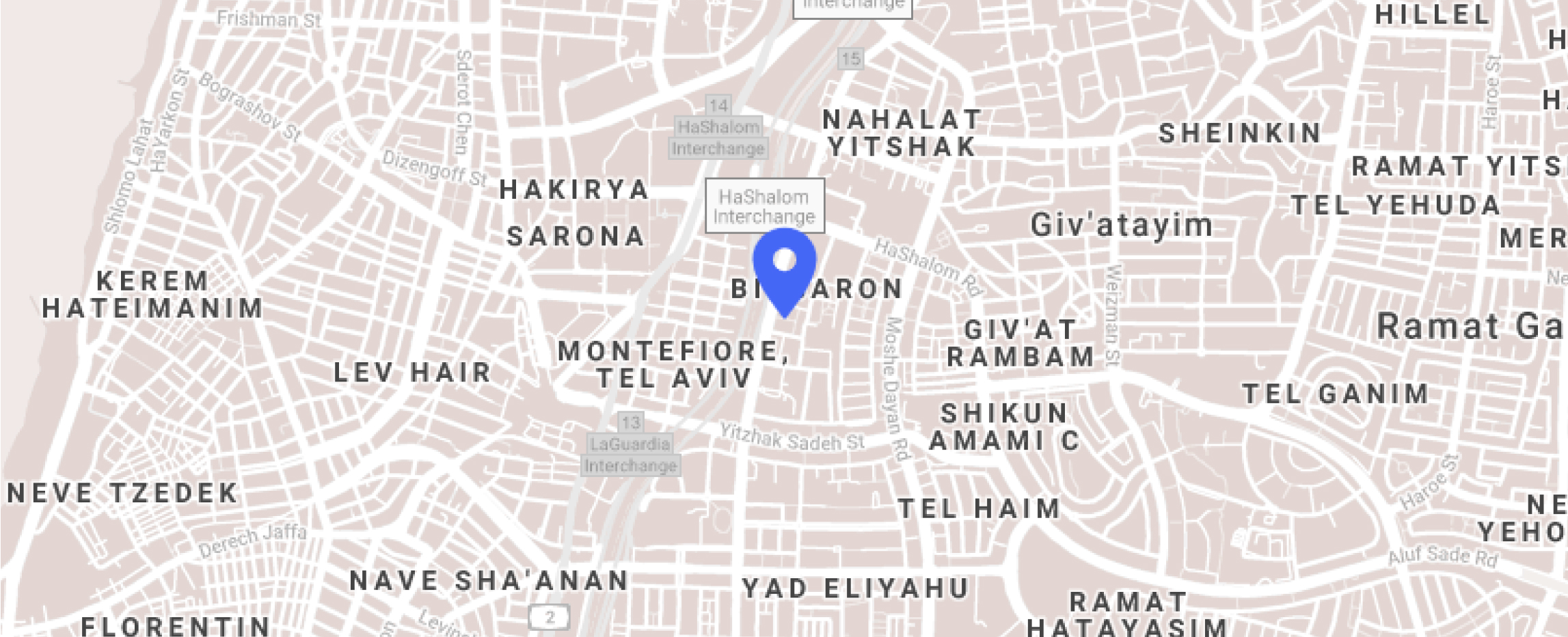 How We Hire
Learn more about how we hire at OpenWeb, and how our process is designed to set you up for success.
Hiring process