Tel Aviv
Talent Acquisition Manager
About
the job
We create a safe space for communities to thrive.
OpenWeb is on a mission to improve the quality of conversations online — and build an internet where content creators of every kind are empowered to truly own their audience relationships & thrive independently.
We build technologies that are rooted in healthy conversations, transparent first-party data relationships, and mutual economic prosperity for all stakeholders. Wherever there is a content creator to empower, a conversation to protect, or a community to host — OpenWeb will be there.
Today, OpenWeb partners with more than 1,000 top-tier publishers (including Wall Street Journal, New York Times, News Corp, Verizon Media, CBS, Fox News, Hearst, Refinery 29, and more) and hosts 100 million monthly active users.
Founded in 2012, OpenWeb has over 220 employees between New York City and Tel Aviv, Kyiv, San Diego, and Canada, and is backed by Insight Venture Partners, Georgian, Entrée Capital, The New York Times, Samsung Next, Dentsu, and ScaleUp
Together, we empower individuals to take action, and demand more from one another. We're crafting technology that naturally brings people together and fosters healthy discussion—so they have more dinner-table talks and less shouting matches online. It starts with us. Let's take the web back from the trolls - together. Are you in?
How You'll Contribute as our Talent Acquisition Manager:
Ridiculously fast.

Manage our Global Talent Acquisition team. Own the sourcing and talent acquisition OKRs and execution strategy incorporating employer branding best practices and workforce planning for roles across our sites and across our teams including engineering, product, data, design, monetization, and more!

Sourcing outside the box.

Lead the conversation with your hiring teams and Talent Partners to think of creative sourcing strategies and tools specifically targeted to build relationships with top talent.

We Care. A lot.

When it comes to recruitment, you're always thinking about the actual person on the other side. You are focused on giving a valuable experience at every opportunity including initial outreach, phone screening, and coordination throughout their journey with us. Not only for our candidates, but also for our hiring teams.
Data data data.

You let the numbers guide your decision-making including everything from sourcing to strategy to management to execution.
The Skills and Experience You Bring:
2 years of experience as a manager

4 years of experience of direct sourcing, screening and coordination of technical talent

Experienced with building and executing employer branding strategies

Excellent relationship management skills with internal and external stakeholders

Expert with sourcing tools including LinkedIn Recruiter as well as other modern sourcing tools (teach us a new method!)

Strong ability to both screen and share OpenWeb's story throughout the hiring process

Excellent documentation and data analytics skills

Native level English and Hebrew - REQUIRED

Knowledge of other languages is a significant advantage
Build your skills with us as you build a healthier web for everyone. Join us!
Also, we care about your privacy! Please take a moment to review OpenWeb's Privacy Practices
Life at
OpenWeb Tel Aviv
Benefits
What's most important is the wellbeing of our team members
Our Tel Aviv office is located just a few minutes from the HaShalom train station in the Alon Towers.
We've got the entire floor and outdoor space, so there's plenty of room for meetings, team activities, and taking a break in the sun.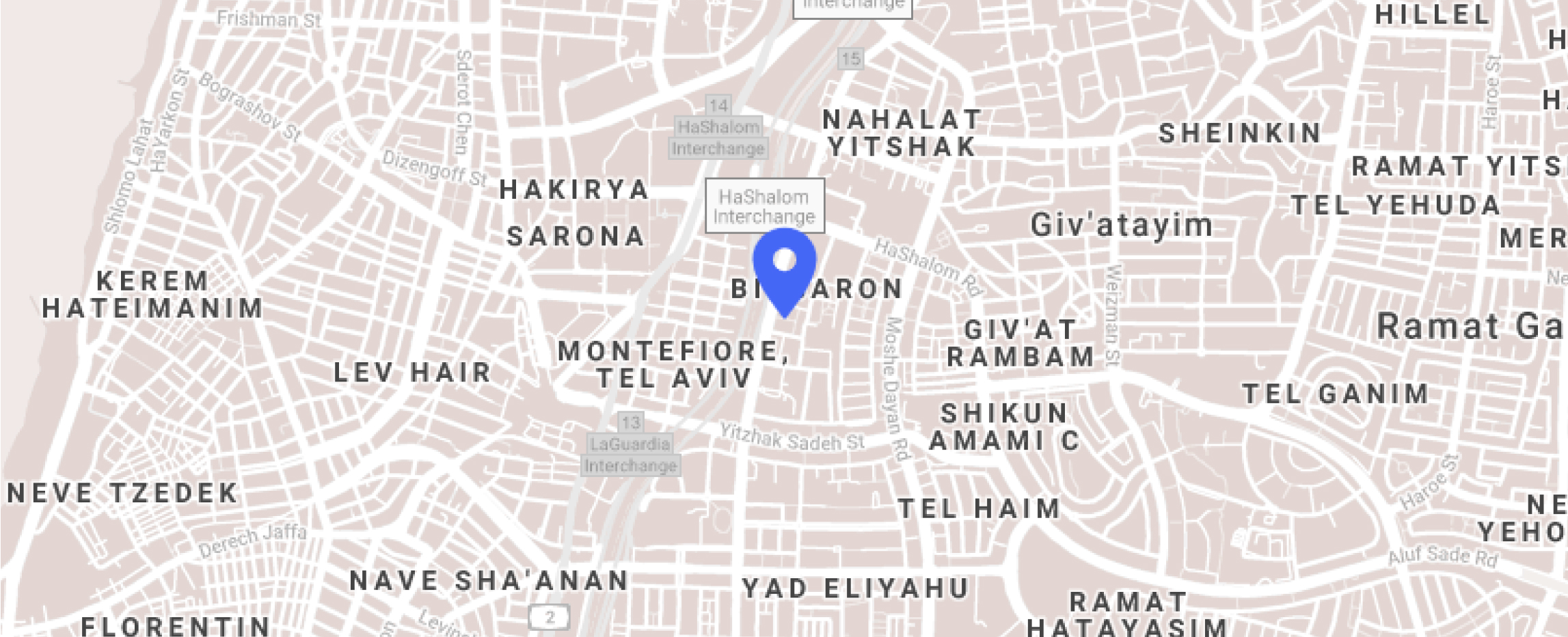 How We Hire
Learn more about how we hire at OpenWeb, and how our process is designed to set you up for success.
Hiring process