Moving audiences from unknown to known:

OpenWebOS Identity
OpenWebOS Identity brings tools to take your audience from casual readers to loyal, registered users. Identity leverages best-in-class user acquisition strategy to motivate them to register. And it works: our top publishers report about 30% of all new users are won with OpenWebOS.
What's the value of an OpenWeb registered
user?
218%
average revenue per user
200%
more page views per user
35%
increased session duration
450%
greater user retention
Utilize best-in-class registration
experiences.
SSO
OpenWebOS integrates with your
SSO solution to provide a seamless user experience. Don't have one? We've got you covered, too—OpenWebOS SSO supports Google and Social
sign-in, and external authentication services.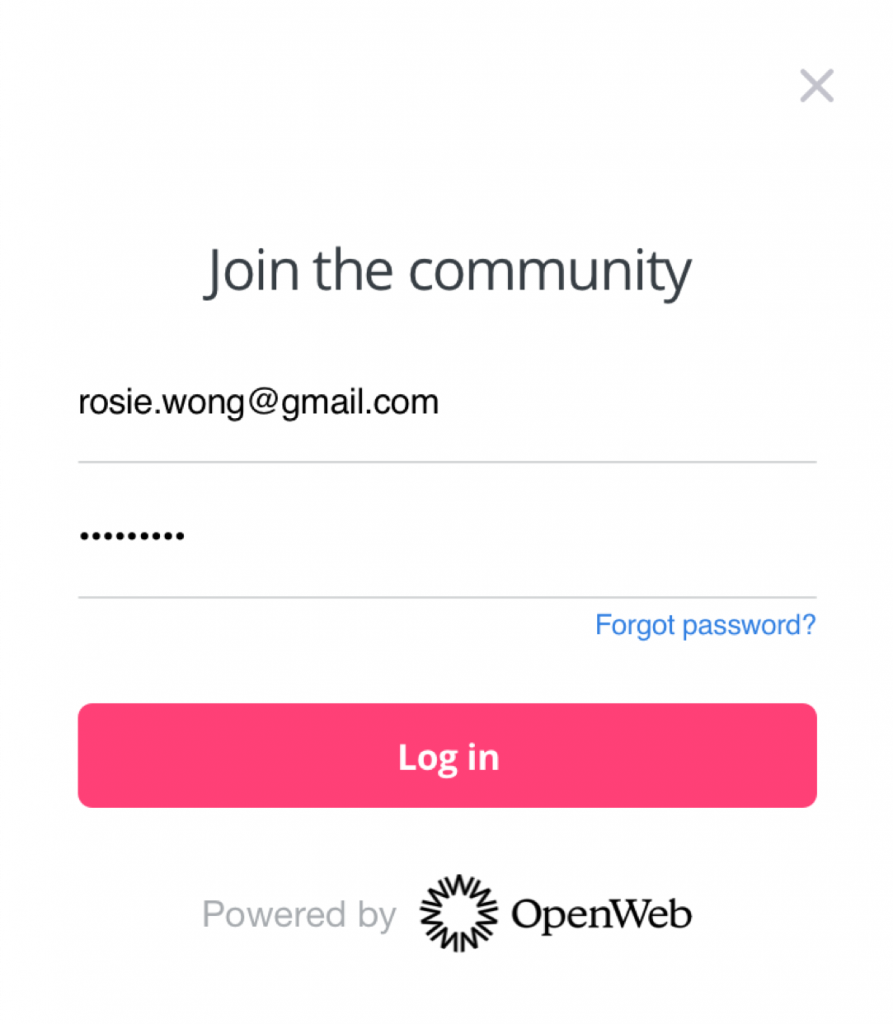 Incentivised
Registrations
OpenWebOS allows publishers to leverage insights–simply. Create incentives for registrations and engagement with personalized messages and offers sure to resonate.
Community
Spotlight
Custom calls to action above the
fold–or wherever you want it. Spotlight is a fully integrated and customizable unit inviting readers to join the conversation, register for an event, sign-up for a newsletter and more.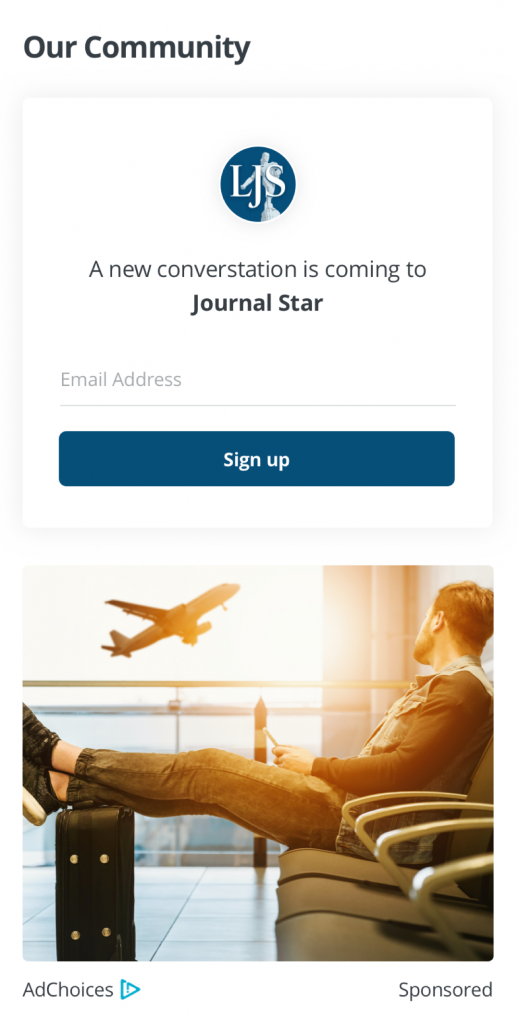 Get to know your audience better.
User Profiles
Our fully customizable profiles include avatars, badges, descriptions, and more. Let your users make your site their second home.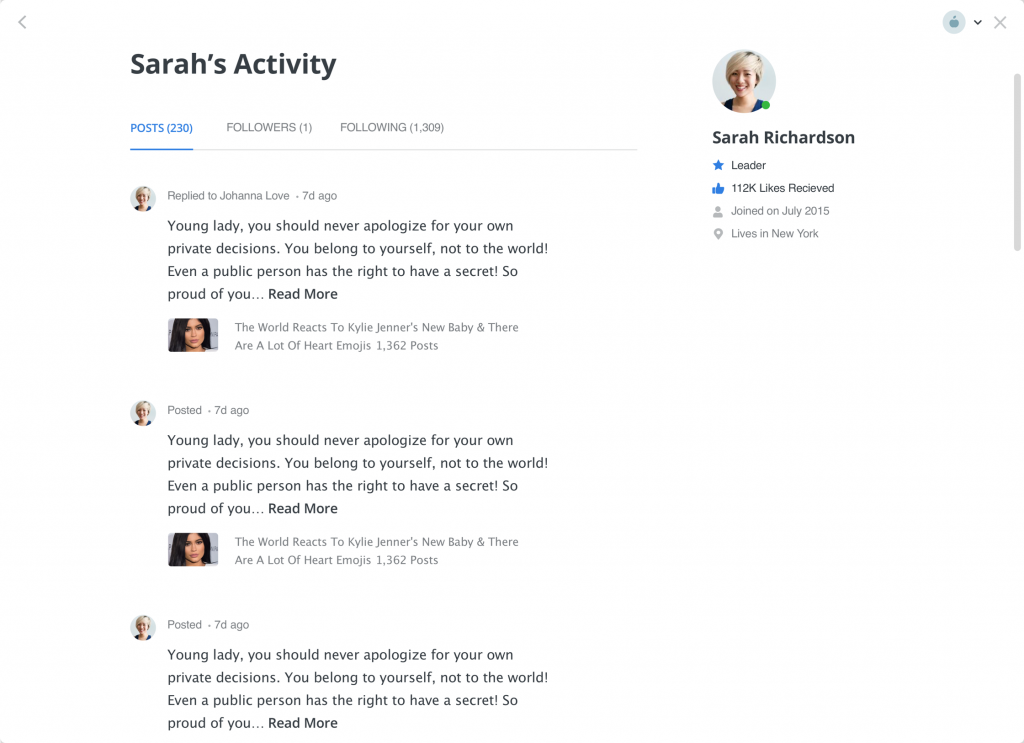 Civility Profiles
Find user insights to fuel your audience acquisition and editorial strategies. Find your highest-performing users—and your best non-registered users, too—using our similarity algorithm.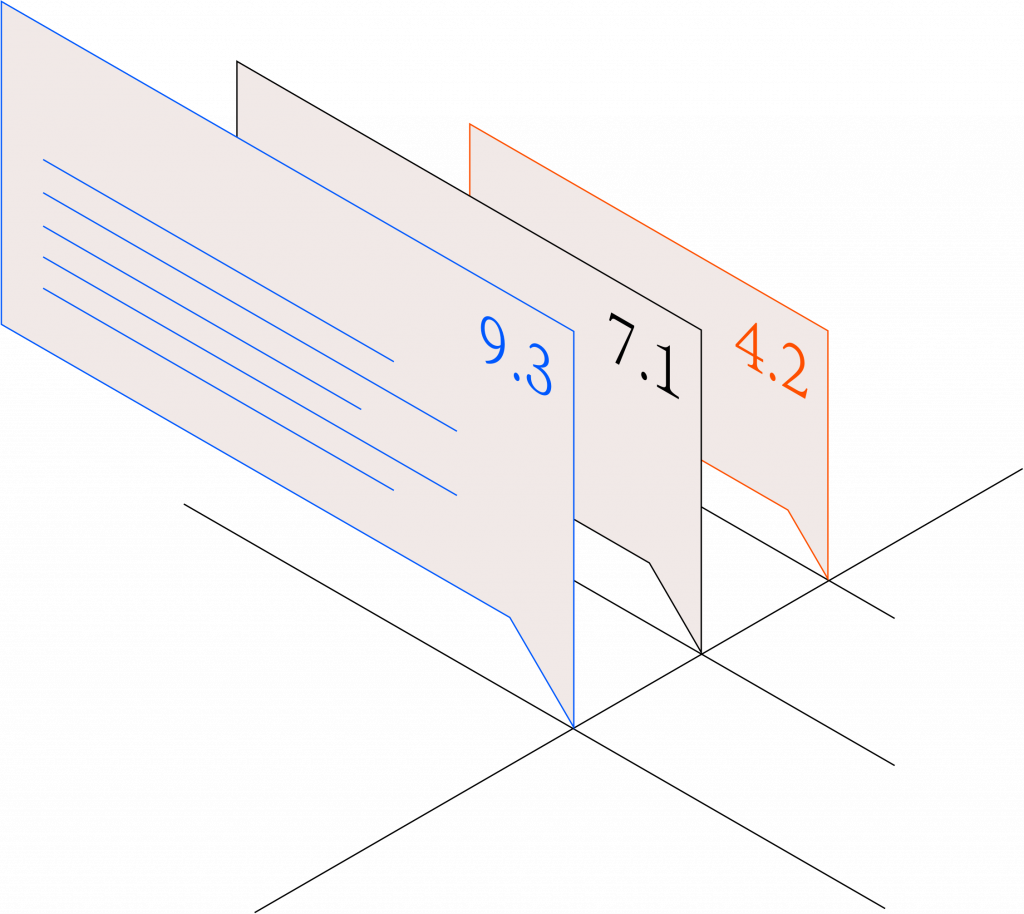 Know your users, unlock your potential.
Explore these resources from the OpenWeb team on registration, SSO,Community Spotlight, user profiles, and more.
Quality is your key to sustainable revenue.
Effective Moderation
Proven, AI- and Machine Learning-powered moderation.
Quality Conversations
High-quality, civil discussions that attract users and create value.
Community
Increased retention, registrations, time on site, and pages per session.
Sustainability
OpenWeb provides sustainable revenue through context-relevant, high-value advertising at scale.
See OpenWeb's impact on your business
Discover everything that OpenWebOS can do.
Get a look at everything OpenWebOS offers—from social experiences directly on your site that allow your community to flourish, to monetization solutions that help your business achieve sustainability.
Let's have a conversation.
Right now OpenWeb has a limited number of partners we can work with in order to provide the highest quality service to each and every one. Let us know you're interested and stay informed about how OpenWeb is empowering publishers and advertisers to change online conversations for good.