Release Notes
September 1 - October 31, 2021
New Features
A floating notification bell widget can now be enabled and configured through the Admin Panel. Requiring no additional code, this always-visible notification solution increases user engagement with notifications.

OpenWeb Identity

If you have logged out, you can now employ the last used account and authentication method to log in again.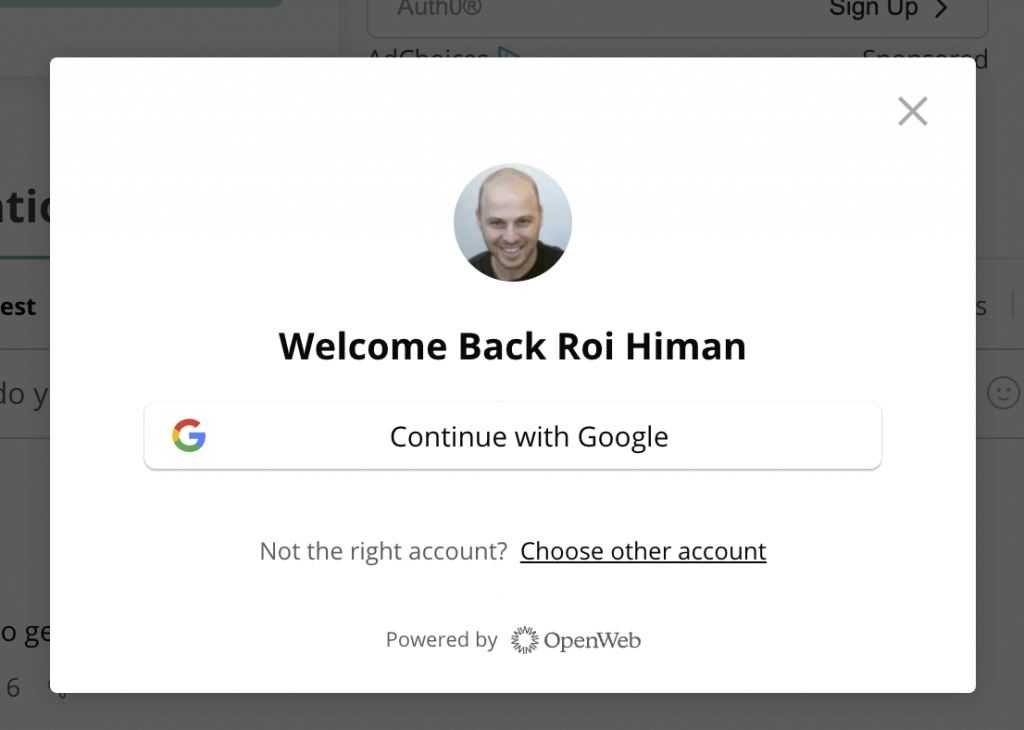 Enhancements 
Conversation

Users can now receive email notifications when their comments are featured by a staff member.
The average star rating now updates in real-time, enabling your users to see how their ratings impact the average rating.

Native SDK

By presenting the full Conversation completion handler, tracking is enabled for your app when the Conversation widget is open.
The native iOS SDK is responsive to window size changes to support the iPad's split view.

Notifications

By defining a common, left-justified alignment, we have improved the readability of all read and unread notifications.
(English only) The names of user interface elements are written in Title Case.
When you make any setting changes, they are saved immediately. You no longer need to click Done.

Identity

When a ReCaptcha error occurs during login or registration, you now receive an alert and a request to try again at a later time.
For the "incorrect password or email" prompt, long language translations are shown in multiple lines.
Bug Fixes
Conversation

Aligned star icons with the average star rating text
Eliminated distracting creation text box behavior when hovering 
Corrected padding on the creation text box
Truncated long bio text on the user profile modal

Native SDK

Cleared highlight on upvote/downvote button when user is logged out
(React Native) Fixed SSO login screen appearing behind Conversation screens
Fixed terms & privacy text on pre-conversation with no comments
Fixed SDK crashing when trying to parse comment HTML text
(iOS) Enabled editing of new comment creation screen title

Notifications

Corrected inaccurate Hebrew translations of moderation decisions notifications
Made all notification settings buttons viewable
Added conjunctions to notifications mentioning several users
Extended hover effect to cover full-width of popup notifications
Set Change email link under Notification Settings to inherit the menu's CSS settings

Identity

Enabled dark mode support on all modals 
Removed logic that restricted the use of an email when a sign-up fails
(iOS) Reduced padding and margins on the Complete Your Profile modal
---
July 15 - August 31, 2021
So long, sweet summer! As we gear up for Fall, we wanted to share a recap of our product updates and new releases from July and August 2021:
Topic Tracker
Topic Tracker is a new offering from OpenWeb that allows users to follow topics and authors that interest them. Users can receive timely in-site notifications when new, relevant articles are published. Contact your Partner Success Manager to learn more.
Seamless integration with your registration provider.
Easy implementation: we leverage the topic tags from your metadata eliminating the need for you to manually compile tags.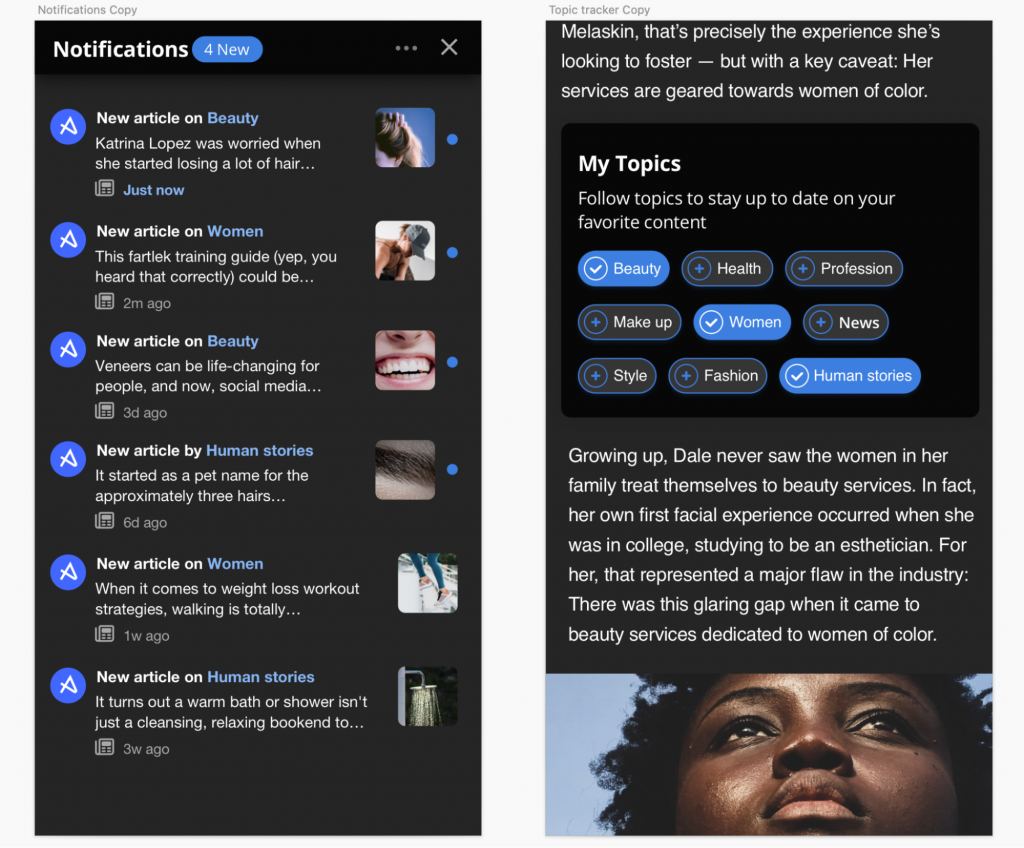 New Features
Feedback Modal: 

A brand new feedback modal is available for all OpenWeb partners. The new format allows partners a way to easily report bugs or provide recommendations. 
The feedback modal is currently available in English, Spanish, and Hebrew.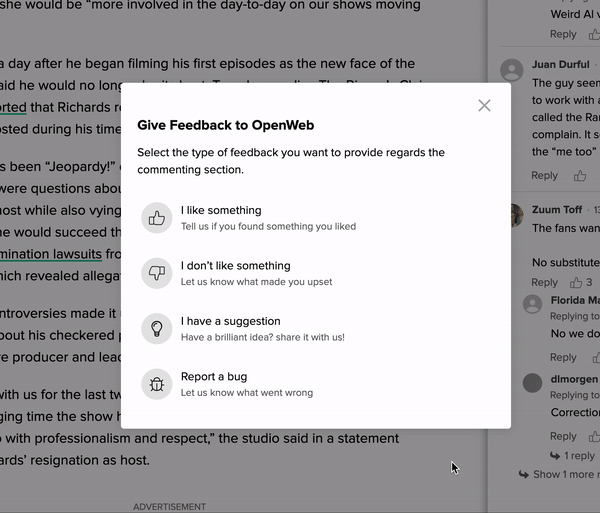 Spotlight: 

You can now use the counter card CTA to redirect users to a custom URL. An optional TOS disclaimer and can be added below the email collection form.
Enhancements
Conversation UI: 

We've been busy making adjustments to enhance the Conversation UI.  Comments will be truncated after 300 characters in order to display more comments per page. 
We also reduced the padding of the conversation on mobile screens in order to present more content.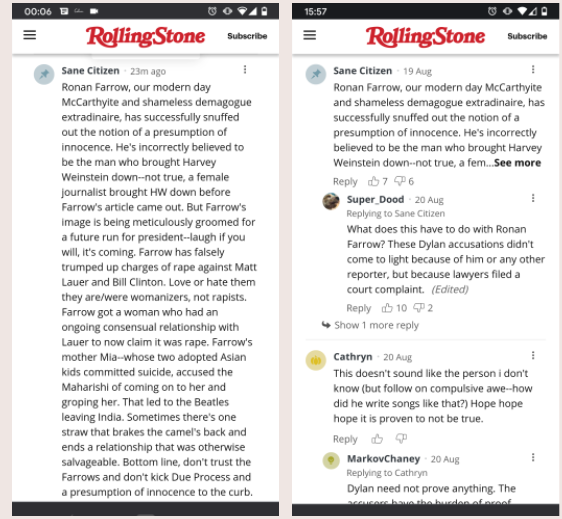 Clarity Mode: 

We updated the disclaimer language for images and emojis that require approval.   
Blacklisted users will no longer be able to view the suspension message.
Spotlight: 

We now have more options on how to display Spotlight. You can now embed both the email collection and the comment counter cards in the same site or page. See our developer documentation for more information.
Translations for the 21 languages we support are now available. 
We now support Dark mode. 
Improved protection from unintentional CSS leaks from the partner's stylesheet.
Design tweaks to improve responsiveness. 


Notifications: 

Various improvements to menus and notifications micro-copy. 
Save setting changes after one click. 


Native SDK: 

In-conversation images for iOS are now supported.
Bug Fixes
Conversation

Comment timestamp indication no longer overlaps with the context menu.
Context menu no longer shows infinite "Fetching Info" when logged in as a Journalist. 
Sorting loader no longer cuts off. 
Users can add usernames when using Firefox.
RichText Editor no longer remains open when tapping outside the text box on mobile.
Admin panel: fixed comments so they no longer appear unmoderated even after approved or rejected.
Muted users no longer flash when clicking on the privacy toggle.
Updated star ratings so they no longer present negative ratings when the first rating is deleted.

Native SDK

Refreshing the page no longer impacts replies. 
Larger ads no longer truncated in pre-conversation. 
"Add a comment" screen no longer locks in portrait mode.
Reported comments no longer reappear.
Improved clarity of reply text in dark mode. 

Notifications

Notification settings action buttons no longer appear out of screen.
Notification settings menu no longer closes and re-opens on 1st load.

Registration

Improvements to user migration from Disqus: Users now also see the OW onboarding screen and email validation.
Display names can now be set in any language.
Removed vertical scroll that appeared in some use cases.
Minor improvements to reset password flow.
Corrected error messages when user inputs are too long.