Trends Across the Spot.IM Network During COVID-19
On lockdown and stuck inside, the world is spending more time online – staying informed, catching up with friends or just trying to find something to make them smile. At Spot.IM we are proud to work with a wide range of publishers who are providing much-needed support to their existing communities, and the many new site visitors who may be discovering them for the first time.

As online habits continue to change, we wanted to see what trends were taking place across the Spot.IM network of over 700 million monthly users to better understand consumption patterns across verticals, and see how user behavior has changed over the last few months. Here's what we found out:

Active Users Went up 53.4% across Spot.IM Network in March
There was a 31% increase in overall users across our network from February to March, but a huge surge in active users. Users who either read, liked/disliked, replied or commented increased by 53.4%. This is significant because active users spend the most time-on-site and they come back more often than casual visitors.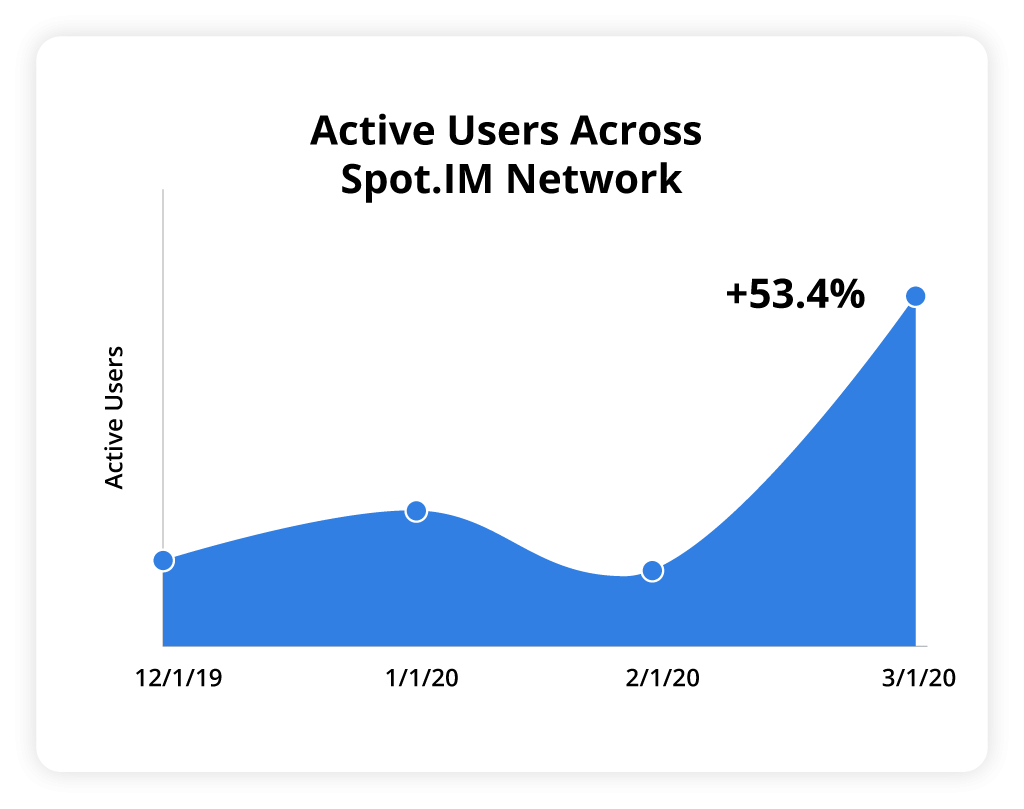 As Expected, News Outperformed All Other Verticals
News came out as the dominant vertical compared to entertainment and sports. Active users on news sites grew by 73.5% from February to March. Since information about the pandemic changes daily, it makes sense that more users were logging in to read the latest news. In contrast, active users across entertainment sites grew at 6.6%, and surprisingly, active users across sports sites were up 11.3%. It appears that with no new games to watch, sports fans were eager to connect with other fans online amid all the league cancelations.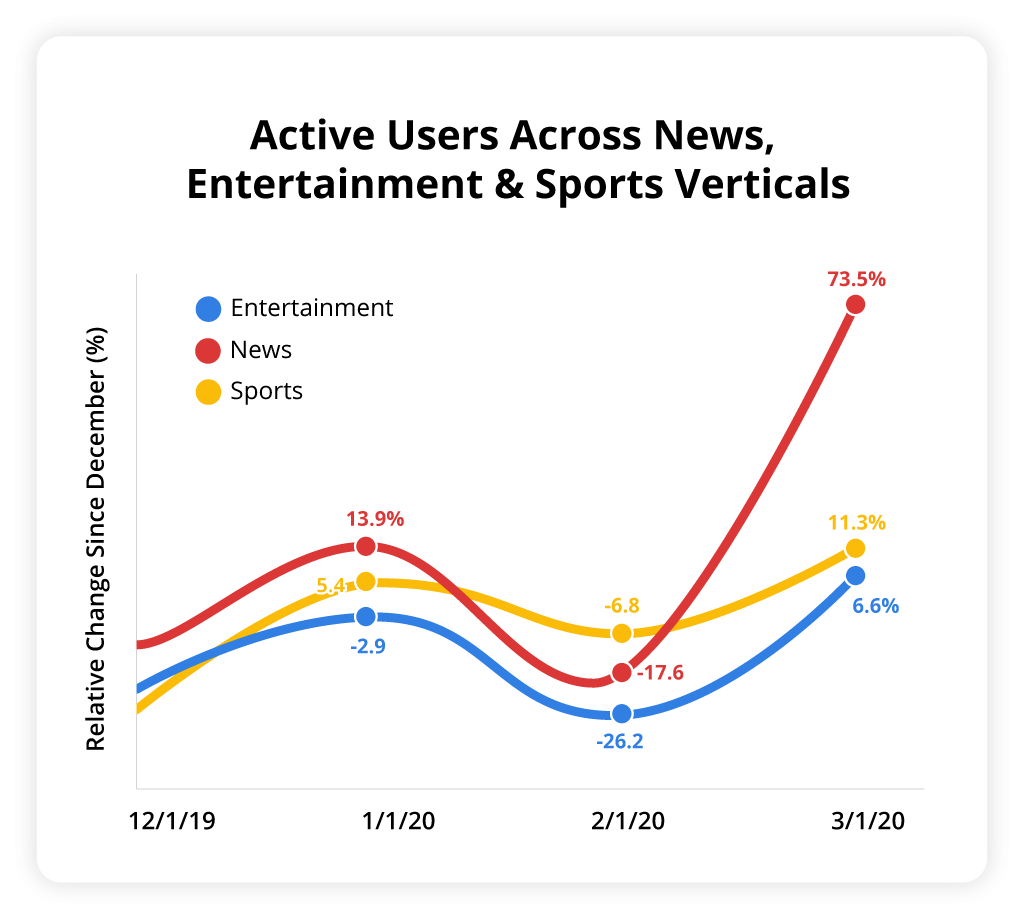 A Closer Look at User Behavior across News Publishers
In the news vertical, we can take a deeper dive into how user behavior and sentiment has changed. More people not only spent time taking in the news, but they also took the time to engage with other users with comments increasing by 4.4% and replies by 23%. There was a 6% decrease in 'Likes' on comments and a 17.6% increase in 'Dislikes,' most likely affected by the nature of the news being covered. There wasn't a lot of positive news in March and our users echoed that in their reactions.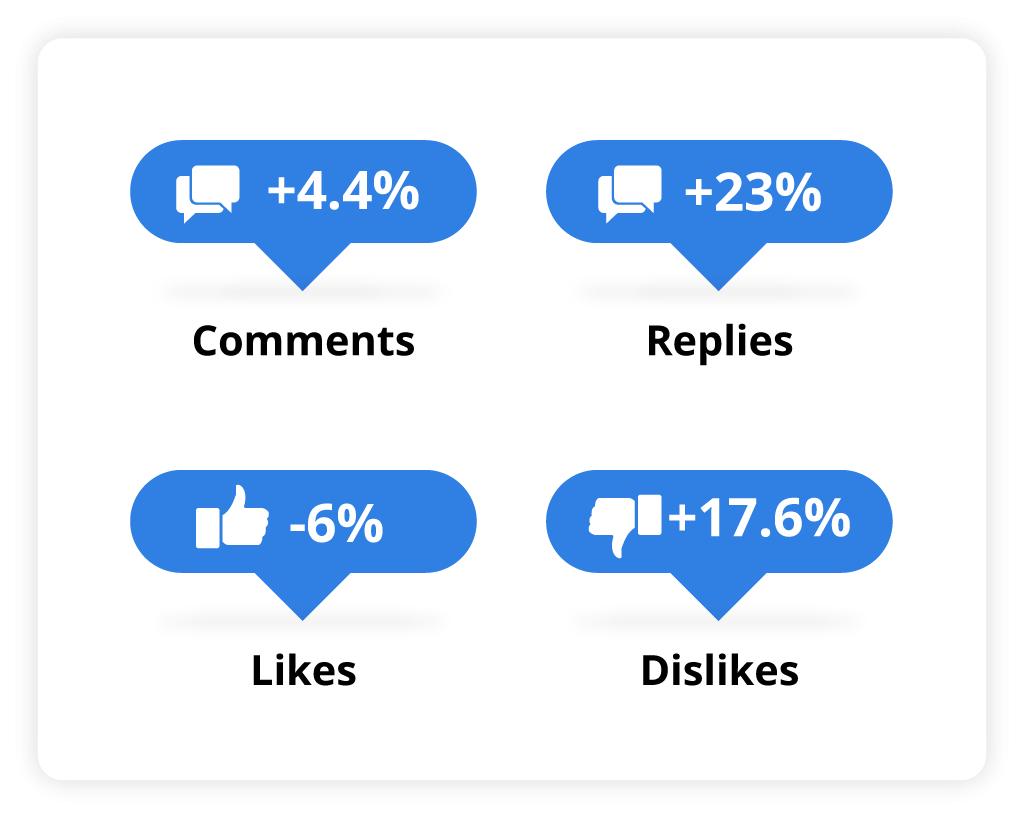 Spot.IM Tips to Keep Your Audience Engaged
As user behavior changes, it is important for all publishers across these key verticals to continue to engage with their audience, and keep this new influx of visitors coming back for more.

Reply to your audience directly in the conversation and have your reporters chime in too
Create live experiences that everyone is hungry for by using Live Blogs for "Ask Me Anythings" (AMAs)
Spark discussions around existing evergreen content with Community Questions
Identify what topics your users care about the most – our conversation-level analytics can help
Spot.IM remains committed to the success of our partners and digital publishers as a whole. We hope that this information provides some insight into how you can serve your onsite community during this challenging time.

Schedule time with a Spot.IM expert to learn how you can build a thriving online community