At OpenWeb, we know that the best way to create a strong community—a loyal audience of engaged, return users—is by fostering high quality conversations in your comments section.
That community should include your editorial staff. Creating a 1:1 connection between staff and readers is a proven way to get your community involved.
And that adds up: we hear from users across our network (all the time) that they want to connect with journalists. We've seen increased engagement and increased quality conversations (a 17% decrease in toxic comments!) — two key ingredients to long-term community building — when editorial staff is accessible and involved.
One of the key tools that OpenWeb partners use in their editorial strategies is our Live Blog product. Live Blog enables publishers to provide real-time coverage of major events and breaking news to keep their readers immersed in their reporting, putting journalists directly in touch with readers. Journalists can easily embed links, tweets, videos and more to provide relevant information.
This week, we're rolling out enhancements to Live Blog to make it an even more powerful community building tool.
Live Blog: Latest Product Updates
Our latest release covers a few key enhancements to the Live Blog product, including a better backend UX for publisher teams, new social sharing capabilities, additional controls for defining the roles and responsibilities of the journalists to seamlessly navigate the coverage.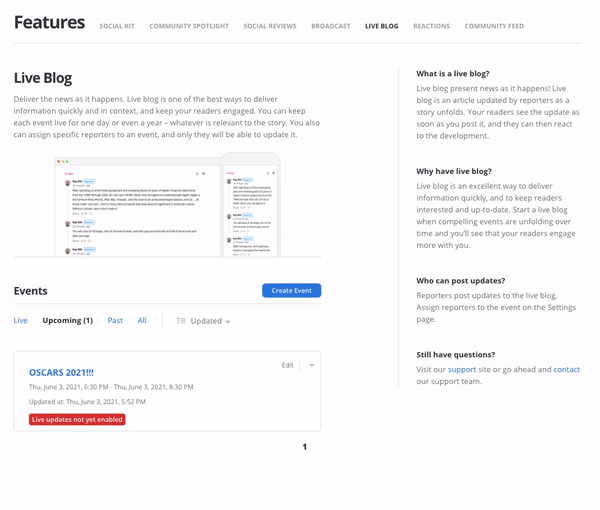 Complete overhaul of the Admin Panel UI
As more partners used our Live Blog we received incredibly helpful feedback on improvements that would make creating and hosting live coverage simpler and easier. The new publisher UI within the Admin Panel now enables better and easier event creation flow and an organized view of the past events versus upcoming events. 
We have added improved sorting mechanism that allows you to view events as below and sort by date within each view:
Live and future events
Past events
All events
In the past, partners had to manually add the reporters through emails for every event. In the new UI, the reporters can be assigned from a suggested list of users active on the account. The roles can be pre-defined with specific permissions when the staff is added to the OpenWeb Admin Panel. Assigned reporters are also automatically whitelisted, so their updates or comments will not be subject to moderation.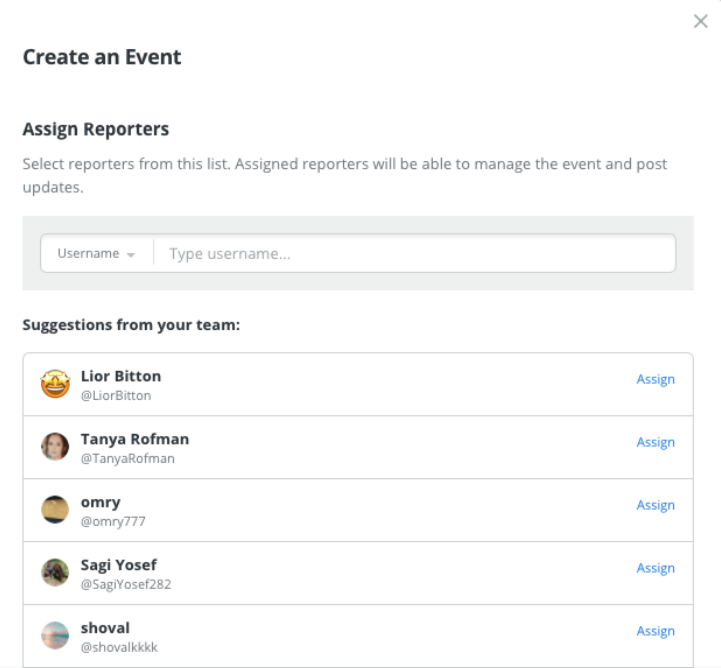 2. Login improvements to the live product experience 
This release addresses the accessibility pain point raised by our partners. Formerly, logged in users had visibility to the reporter access that allows journalists to manage the Live Blog, though they didn't have the permission to write or change updates. Registered users are allowed to like/dislike the updates posted.
We have now adjusted this access to be exclusive for the reporters, and made it easy to find while navigating the Live Blog. Using this login reporters are able to write, edit and delete updates to the Live Blog.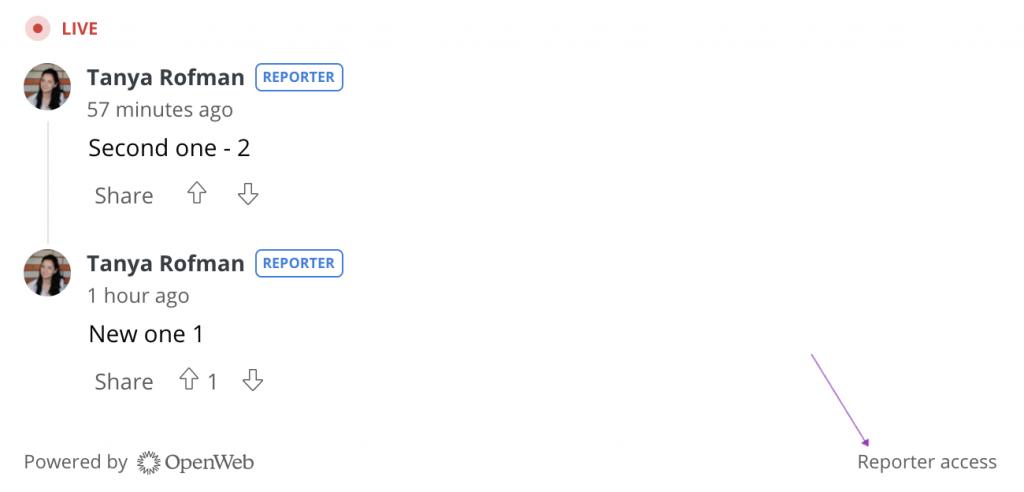 When the Live Blog ends, a new notification is presented at the top informing readers that the 'Live Event has ended.' All updates are then sorted chronologically to show the oldest updates at the top and newest at the bottom. By default we show 10 updates followed by 'Show More Updates' button.
3. Enhanced social sharing capabilities
Publishers promote their live events on their O&O platforms and social media to bring in more traffic. Our tool now provides flexible social sharing capabilities on platforms such as Facebook and Twitter to promote the upcoming event.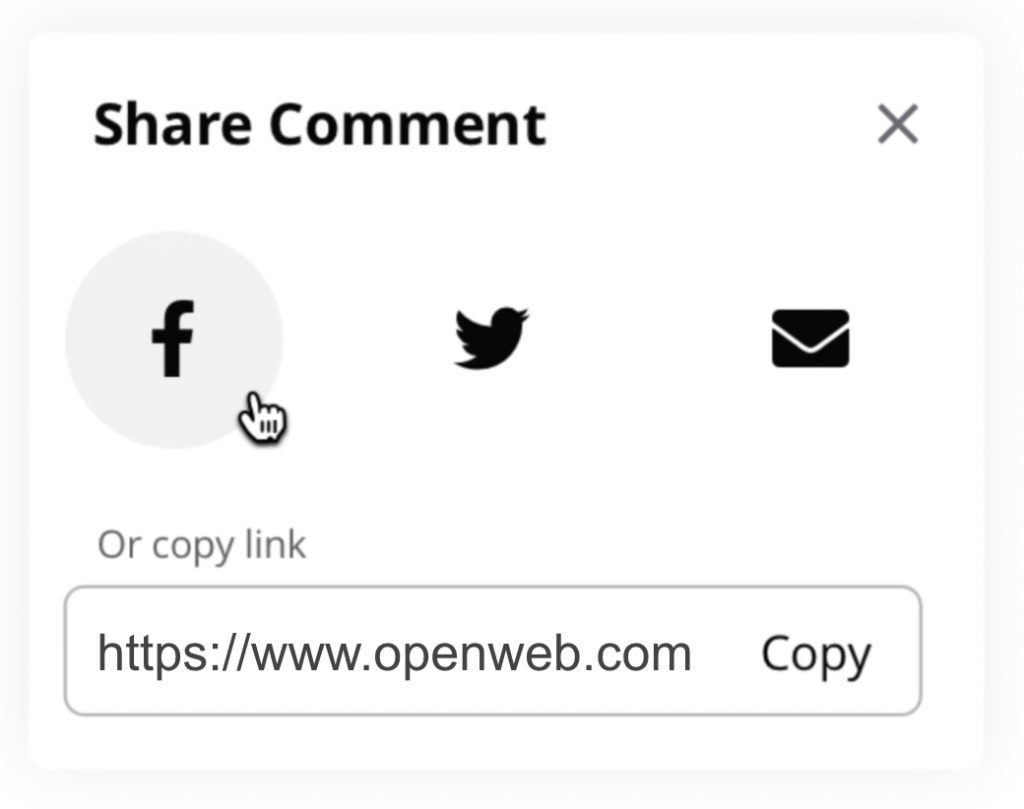 Our 'Live Blog' is also optimized to boost search performance, so as a best practice we recommend publishers create a new story with the embedded 'Live Blog' a few hours before the coverage begins. This helps with SEO and Google crawlers to index the search results.  
4. Upgrades to performance and stability 
As we've grown over the past year—with some of the largest digital publishers joining the OpenWeb network—it has been our utmost priority that our products continue to provide the stability and performance standards you expect from a top-tier tech company. We're continuing to enhance all our products on this front, including LiveBlog. 
We separated the Live Blog data stream from the Conversation, creating better load management between our products to ensure scalability during large scale live digital events. 
Drive engagement and retention through meaningful editorial interactions
Through our experience working with over 1,000 of the world's top publishers, we know that editorial engagement—like Live Blog—is one of the most effective ways to drive quality conversations and engagement. Live Blog gives publishers a powerful way to engage and retain users through immersive social experiences—but it doesn't end there. Our Editorial Engagement Guide covers all the best practices your editorial staff needs to know about joining the conversation. Download your copy here.
Speak to your Partner Success Manager to get started today!