At OpenWeb, we keep an eye on the most interesting trending topics across our network of 1,000+ publishers. These were the trending conversations that caught our attention this month.
William Shatner turned 90, and everyone shared their favorite memories about the Star Trek icon
Actor William Shatner turned 90 this month, and in one interview he admitted he was embarrassed about becoming a nonagenarian. Fans took to the comments to share stories about their favorite memories watching Star Trek.
And some even had close encounters with the legend himself.
When a man claimed to find shrimp in his cereal, commenters were aghast
Earlier this month, a man named Jensen Karp alleged that he found shrimp tails in his box of Cinnamon Toast Crunch. Commenters had some fun discussing #ShrimpGate.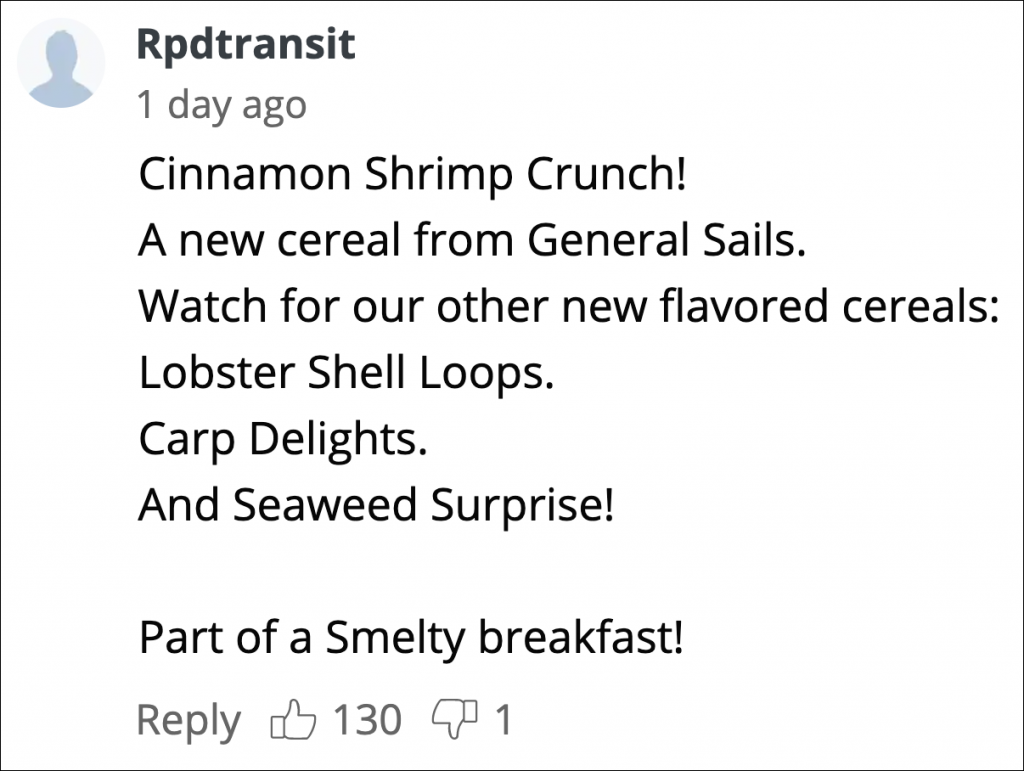 A few people found both Karp and his wife's last names suspicious. 
And more than a few people wondered how shrimp could possibly find their way into a cereal box in the first place.
After some misbehavior from President Biden's dog, people shared their best training tips
Earlier this month President Biden's dog Major bit an employee on the White House lawn—fortunately, the injuries were minor. Commenters offered pointers on effective training techniques. 
They also reinforced that rescue pups are worth the work.
This year's Grammy Awards sparked lots of conversations about the winners
Billie Eilish won Record of the Year at the 2021 Grammys, and a few fans came out of the woodwork.
Fans celebrated the 80th anniversary of Aquaman 
2021 is the 80th anniversary of Aquaman—and when news broke that a new Aquaman series was in the works, fans had a lot of opinions.
Conversations are just the beginning
These conversations are just a few examples of the thriving communities that we help publishers build, and now more than ever community is critical to publishers' long-term success. Learn how OpenWeb helps publishers build successful communities of loyal, engaged users.