We know: it's impossible to truly predict virality. But, with the right tools, you can come close.
With OpenWebOS, we've built tools that will quickly expose your best-performing content to a wider audience, extending its lifespan and encouraging virality in—and beyond—your community. That means more page views, more time on site, more conversation, and greater loyalty.
OpenWebOS can help publishers find the right opportunities for their content and get it in front of more people to extend its lifespan. Here's how.
1. Identify your best content
Determining your best content is the first step toward virality. OpenWebOS provides valuable first-party data for publishers so they can easily identify their best-performing content with insights on trending topics, engagement, sentiment, and more. Publishers can monitor trends over time and even get real-time updates via Slack.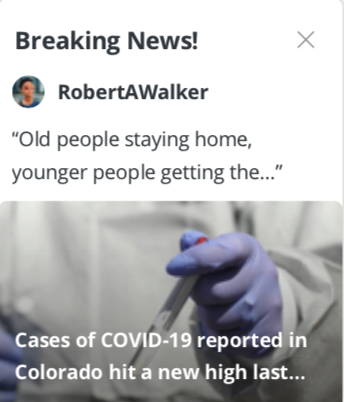 2. Expose top-performing content to more people with Live Broadcast
When an article starts gaining momentum, it's time to take action. With the OpenWebOS Live Broadcast feature, publishers can post a live notification on their homepage that directs users' attention to a specific article. You can add an eye-catching title to the Broadcast—for example, "Breaking News" for a time-sensitive article—and include a brief description to give users more context around why they should read. 
Not only is this a great way to capitalize on the success of a top-performing article, it also allows publishers to leverage their homepage traffic by directing users to an article that they know is already resonating with the rest of their community.
3. Get involved to keep the conversation going
One of the best ways to encourage more engagement and extend the life of an article is to get involved in the Conversation. Since no one has time to jump into every single Conversation happening in their community, here's how publishers can streamline this: first, choose a handful of your top-performing articles. Then, in the Conversation, sort the comments by best, and jump in and reply to the users with the most thoughtful comments. 
This helps publishers cover more ground, direct their attention to their most active community members, and improve the quality of the Conversation.
4. Double-down on popular topics with AMA and Live Blog
Publishers know which topics strike a chord with their readers. Why not leverage those topics to drive more engagement on your website? For instance, a journalist who covers a particular beat could host a live Ask Me Anything-style forum to encourage readers to ask questions and continue the conversation around that topic. (As a bonus, this is also a great way to generate story ideas.) If your topic is tied to a live event or breaking news, a Live Blog with regular updates will keep readers coming back over time.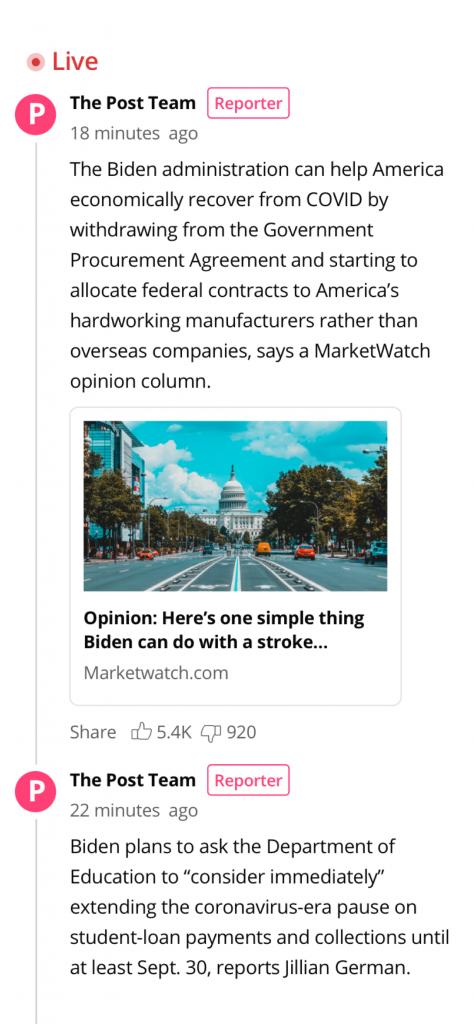 Want to draw even more attention to a live event on your website? Try a—you guessed it—Broadcast to promote it to readers visiting your homepage.
Attract more readers and extend the life of your content
When an article gains traction, don't celebrate just yet—there are always a few things you can do to take it to the next level. With OpenWeb, publishers can increase engagement and grow loyal audiences who keep returning.
Learn more about OpenWeb's editorial tools that can help publishers maximize engagement.