We're on a mission to improve the quality of conversations online—to build a healthier web where content creators of all kinds are empowered to thrive. Our leadership is an essential part of how we've been able to make an impact: as of writing, OpenWeb facilitates high-quality conversations and safe communities across more than 1,000 partners, hosting over 100M monthly active users.
Today, we're adding to that group of leaders who drive our mission forward: Tiffany Xingyu Wang is OpenWeb's first-ever Chief Marketing Officer. 
We couldn't be more excited. Tiffany Xingyu will support OpenWeb's rapid expansion to new publishers, advertisers, and applications, while continuing to champion the importance of digital safety and engaged community-building online. 
Tiffany Xingyu is no stranger to making the web a healthier place—it's her passion. She co-founded the Oasis Consortium, a non-profit organization creating a new digital sustainability model. That same drive also led to her leadership position at Spectrum Labs as Chief Strategy & Marketing Officer, and to the development of two USPTO patents in machine learning and applications within marketing.  She has also been named to the Forbes Most Entrepreneurial CMO 2022 list and won the 2021 CMO Club Most Innovative Award.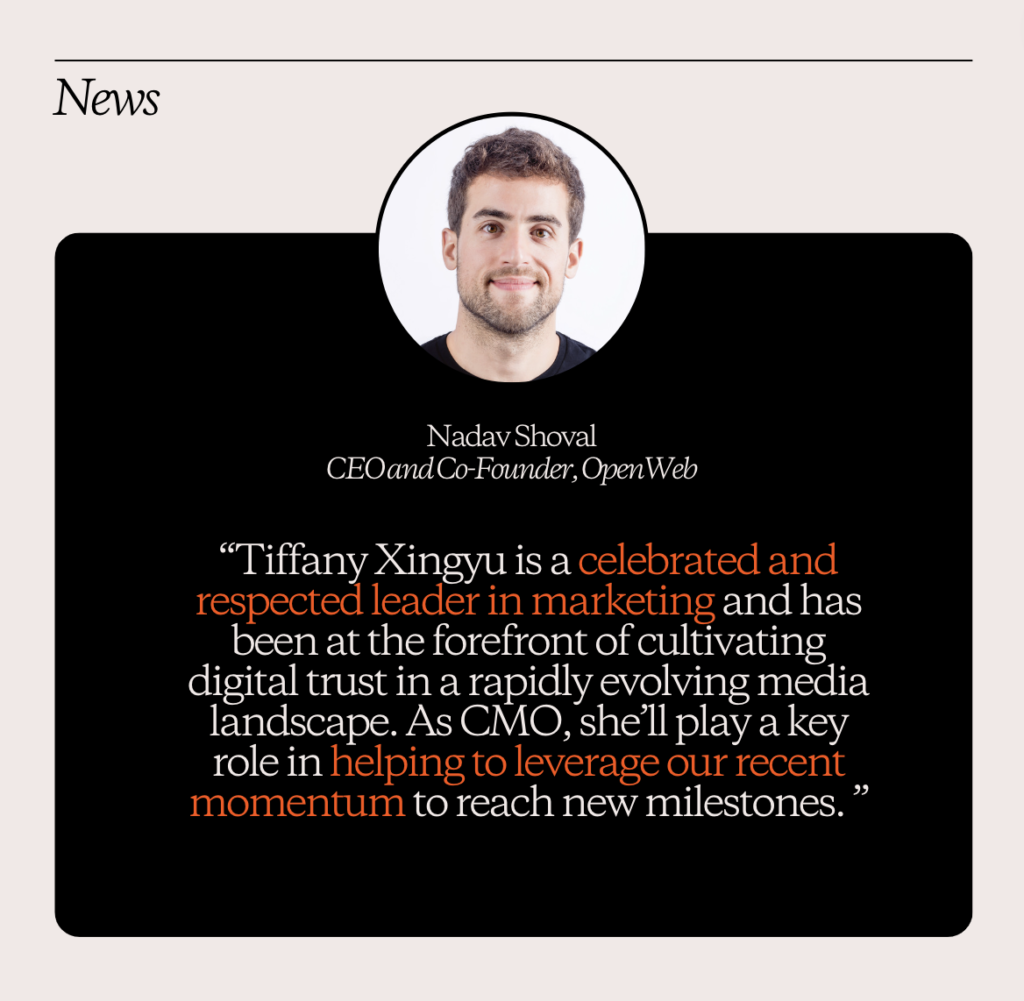 "We're thrilled to bring on a CMO like Tiffany Xingyu to help us tell our unique story and bring our mission to the market," said Nadav Shoval, OpenWeb CEO and co-founder. "She is a celebrated and respected leader in marketing and has been at the forefront of cultivating digital trust in a rapidly evolving media landscape. As CMO, she'll play a key role in helping to leverage our recent momentum to reach new milestones."
Reestablishing trust between users, media, and brands is critical for our mission. According to our recent data report, from surveys conducted in partnership with YouGov, 54% of Americans say the effect of social media on society has been "negative". The opportunity for content creators online to fill that void, empowered by the right tools, is massive.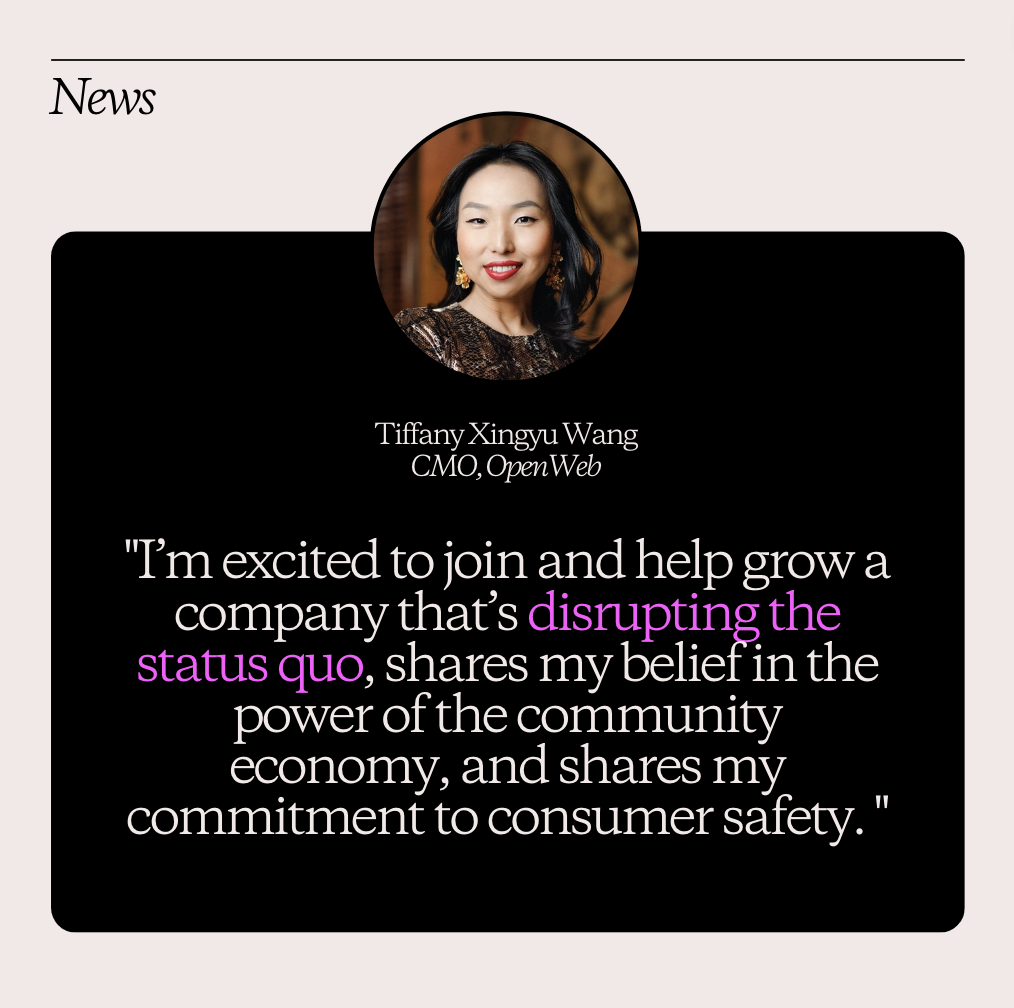 "I'm excited to join and help grow a company that's disrupting the status quo and shares my belief in the power of the community economy as well as my commitment to consumer safety," said Wang. "As major social media players announce plans to move away from news, advertisers prepare for the end of third-party cookies, and toxic rhetoric continues to proliferate online, OpenWeb stands alone as the company offering a comprehensive, Web3-ready solution that creates trusted spaces for quality conversations and helps publishers monetize the engaged communities they've brought together."
Tiffany Xingyu, welcome to the OpenWeb family. Let's change the web.