At OpenWeb, we're on a mission to save online conversations. Our goal is to create a healthier web where content publishers, brands, advertisers and users are empowered to thrive.
Today, we're marking another major milestone towards achieving that goal. We raised $170M in a Series F funding round led by Georgian, bringing our company's total valuation to $1.5 billion.
You may be asking—how will we use this latest investment?
Simply put, we're executing on our mission.
OpenWeb sits at an intersection of needs — from users, from publishers and from advertisers — and with this funding, we'll be able to build products that better address them all. That means better experiences for people, increased fairness for content creators, and more safety for brands. You can think of these groups as the three stakeholders of the open internet.
Now, we're focused on finding new, innovative ways to better the experience and the outcomes for all three stakeholders—with an aim to create a better, healthier, and more open internet.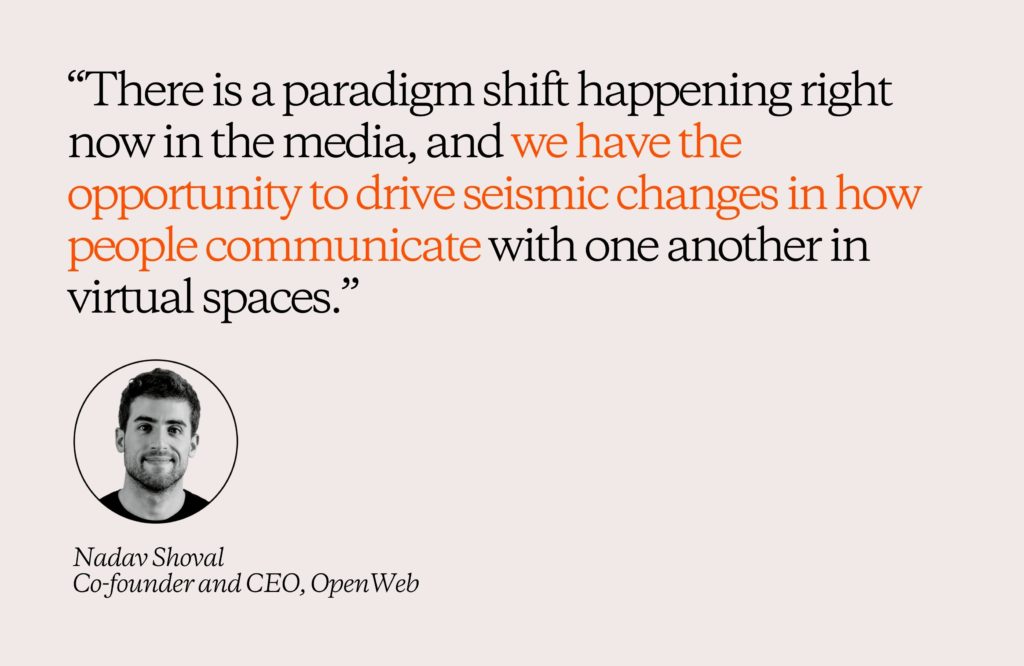 You can read more about the round in our press release and in Wall Street Journal's exclusive coverage.