Reactions are a fun and easy way to engage readers to easily interact with your content while getting audience response polling. With a simple click, users can offer a quick response and engage in the community discussion. They're not only fun and easy, they are also a great tool to get a pulse of your community and can play a significant role in gathering feedback across your content. 
In a world defined more and more by the data that you own about your readers, Reactions can provide deep context and sentiment insights. It is important to understand user engagement and behavior to strengthen your first-party data, but you can gain a competitive advantage by layering on user sentiment and intent data—which is not always easy to gather.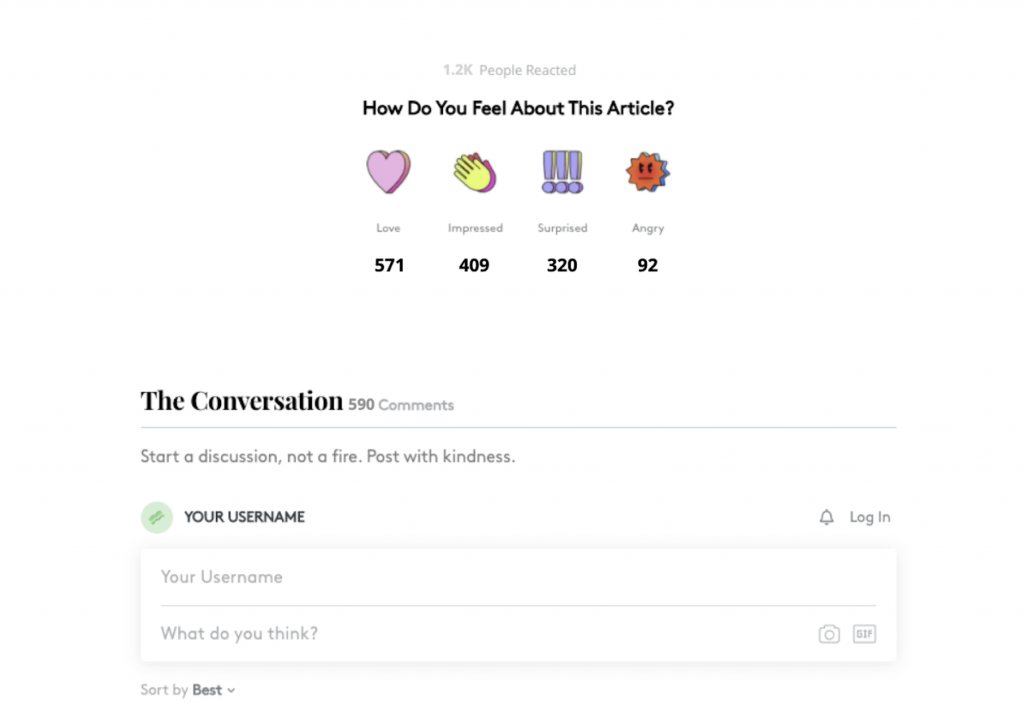 We are excited to share few enhancements to this popular product.
1. Reactions Library 
Sometimes an emoji alone doesn't cut it! Our Reactions module can now be turned into a unique audience poll to gather feedback on each article. A publisher's site can have multiple sections such as News, Sports, or Entertainment, and you need the ability to host custom polls for each section or article. 
Now publishers can easily configure and launch a variety of polls within the OpenWeb Admin Dashboard. Add your own images (including GIFs), and customize the question and reaction titles, to spur instant audience engagement. 
You also have the flexibility to embed the poll wherever you prefer on the page and choose to use one poll across multiple articles or group polls by article keywords. For example, if you have a 'vaccine' tag/keyword on multiple articles, you can configure one poll to run across those articles. 
2. Responsive Design
It is imperative that every product we build at OpenWeb positively impacts the user experience on the publisher's site and in turn encourages more engagement. The new and enhanced Reactions now adapt seamlessly across devices and environments, creating a fluent and engaging experience for readers. 


3. Improved Monetization
Reactions not only open the door to a more spontaneous, emotional engagement with your content, they also create a great opportunity to monetize the instant attention with premium ad placements. Reactions advertising allows you to connect with your audience and monetize when they are fully engaged. 
The slim ad unit is optimized to easily integrate within page elements and supports viewable video and display advertising.
Our partners using the new Reactions have seen a 700% lift in revenue.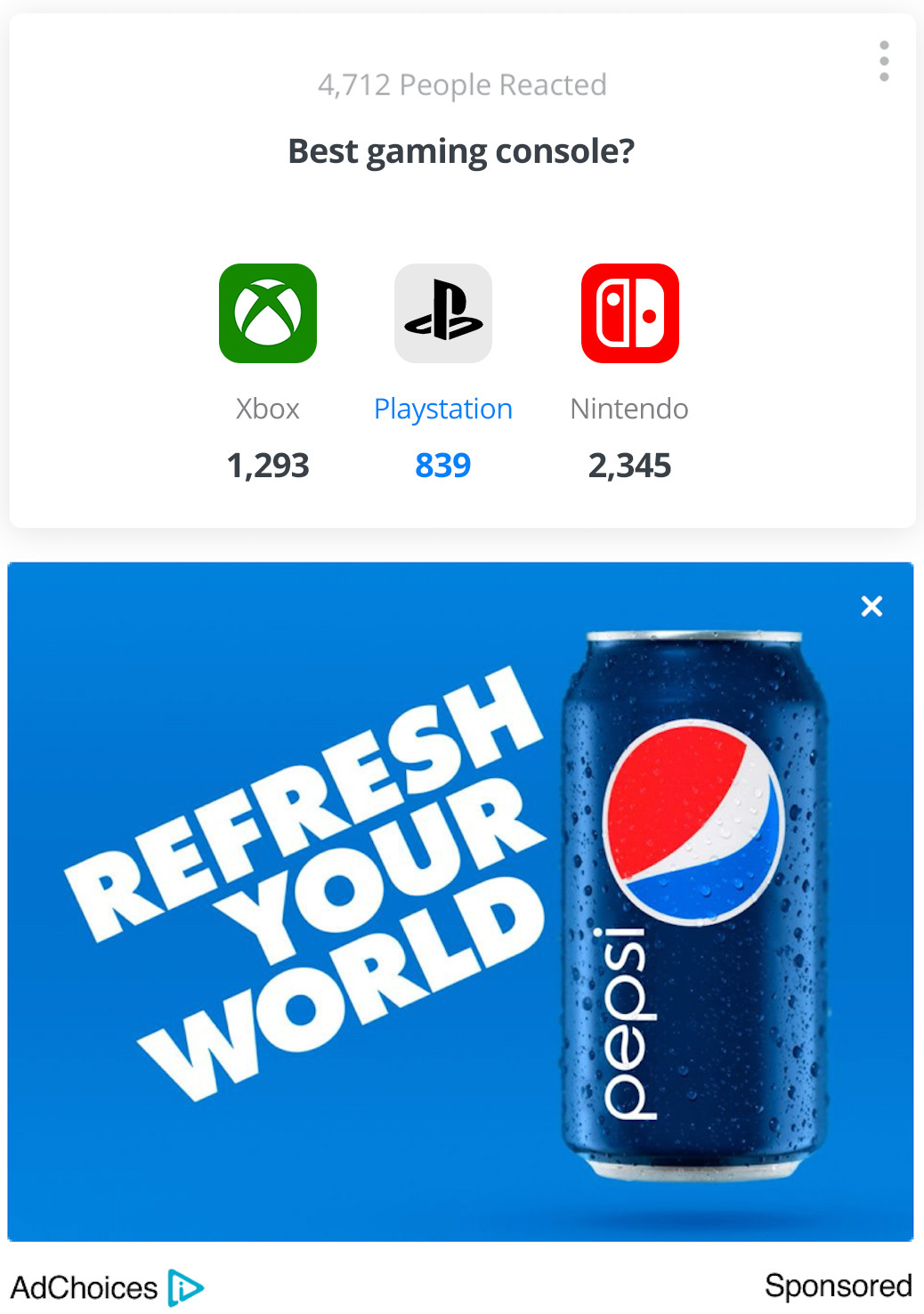 Enable Reactions today to generate valuable first-party data and audience response polling from your community at scale.
Work with your Partner Success Manager to customize to your needs.
To learn more about Reactions—including how it can help transform casual website visitors into engaged users—click here.