How We Hire
Our mission is to improve online conversations by empowering publishers to host healthy communities on their own sites across the web. The work starts here.
Looking to join the OpenWeb team? We're here to make your journey as clear and rewarding as possible. We're your partners in success to help you land the perfect role, so you can contribute to the impact we make every day. Join us as we create tech for for better, more civil online conversations.
We're building a team that's driven by passion and united in purpose, so we hire according to the core values we live by at OpenWeb.
Our Hiring Philosophy
We believe productive and respectful conversations are built on trust and accountability.
---
So we hold ourselves to a high standard of candor, transparency and mutual respect. We always try to communicate as if there's no screen between us.
We empower each other to take initiative.
---
So think of your interview as a series of conversations where we get to know each other better and teach each other something new.
We value your time as much as you do.
---
So we'll set you up for success with timely communication, actionable feedback, and a clear understanding of the process and why each interview is important.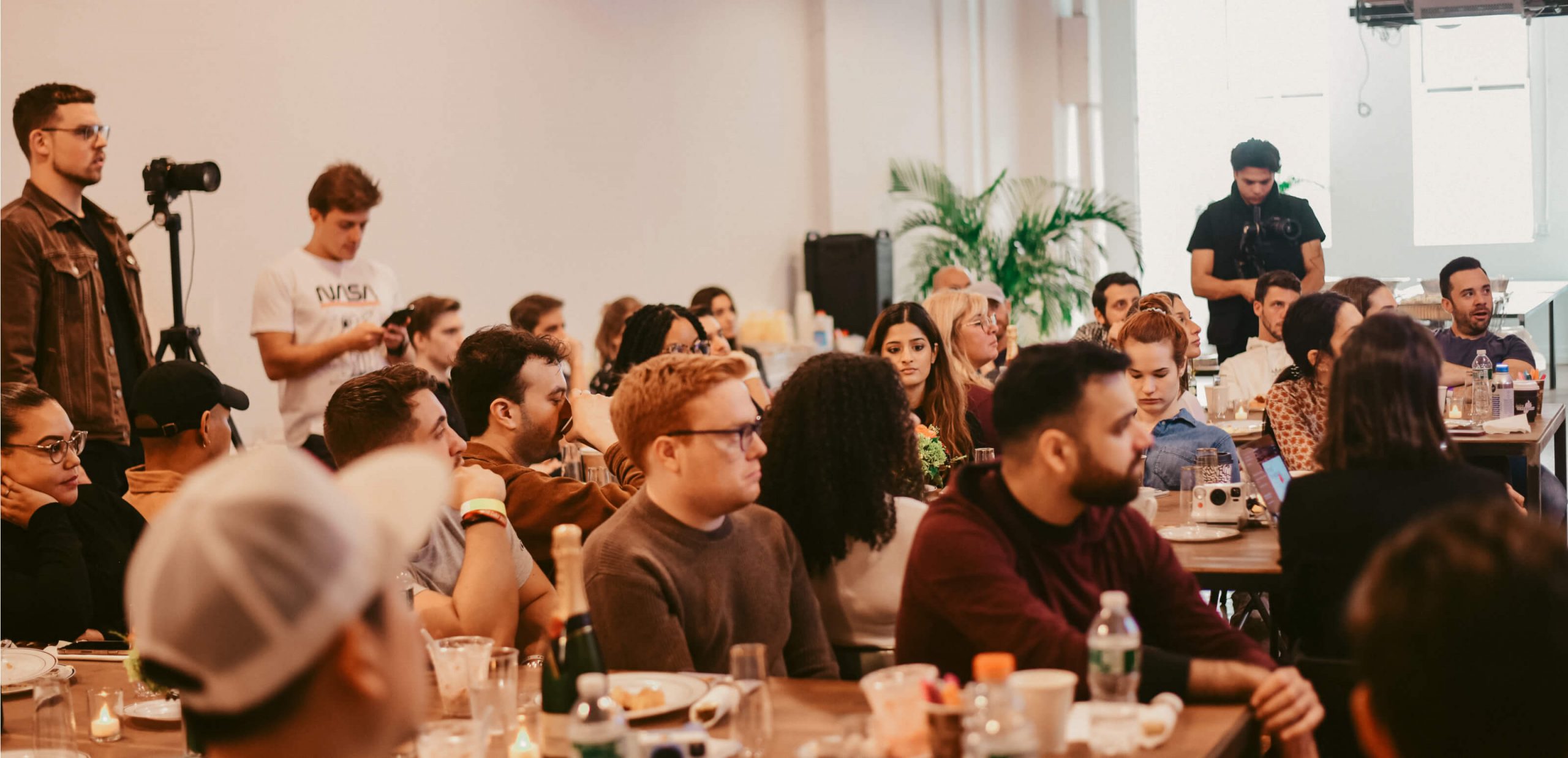 The Interview Stages
If our team finds that your skills align with the role you're applying for, let's get started! Your first step will be a short conversation with the hiring team to understand if we are heading in the right direction.
Once we've established that there is the potential for a great match, the next step will be a more in-depth conversation where we'll want to hear more about your experience, test your skills, and get to know how you think.
3
Continuing
The Conversation
Your journey will include an interview with your future manager to learn how your role contributes to your team's goals. You'll also meet with some of your future team mates to learn about the challenges and opportunities you can expect.
We are a tight-knit group of passionate and driven people who care (a lot), and our founders love to meet all of our potential new team members. The final meeting will be with one of our founders. You'll get to learn about how you're going to directly impact our mission. Don't forget to breathe.
We believe that more perspective is always better. So we take into account a wide range of points of view before coming to a decision. If we feel you're the best candidate, congratulations! We look forward to getting to know you on this journey.
---
Frequently Asked Questions
Do I need a degree to work at OpenWeb?
No. We believe skills and experience can be developed in traditional and non-traditional settings. In this podcast you can hear our founder Nadav talk about how he overcame his personal challenges to build success—without a degree. 

Can I apply for multiple jobs?
Yes. OpenWeb is growing fast and there are many opportunities.  If you'd like to apply for multiple jobs, please indicate why you are interested in either role. 

What are the application deadlines? 
No, there are no application deadlines unless otherwise specified in the job description. 

Will you let me know when a job has been filled?
Yes! We value the time you invest in applying, and do everything we can to keep you updated. If you have not heard back about an application, please email us at careers@openweb.com and we'll respond as soon as possible. 

I applied in the past and wasn't selected. Can I re-apply? 
Yes! We're always looking for the best fit for a role, and sometimes that means re-starting past conversations. If you previously engaged with any of our team members we encourage you to reach out to them directly.

How do I prepare for technical interviews? 
Make sure you have a good internet connection. Prepare your preferred diagramming platform such as draw.io, Zoom, or other online whiteboard. Prepare your preferred way to demonstrate code writing, such as IDE, codility, or even notepad. For more specifics please reach out to your recruiter. 

Where are OpenWeb's offices located
We have offices in New York City, US, Tel Aviv, Israel, and Kyiv, Ukraine. 

Do you have an employee referral program?
Yes! We encourage you to reach out to any friends or former colleagues who work at OpenWeb so that they can submit your application on your behalf.

How do I know if you have received my application?
If you've applied via our careers page you will receive an automated email confirmation. If you meet the requirements you will be contacted directly by a recruiter for an interview. In the event your experience does not match the current requirements, you will be updated by email. Our goal is to keep you informed throughout the process. If you do not hear in a timely manner, please contact us at careers@openweb.com

What kind of growth opportunities are there at OpenWeb?
Tons! We want you to explore your best career path, and encourage you to inquire about internal mobility during annual job evaluations. Vacancies will be posted on our internal careers website and alerts can be set up to notify you about jobs that might be of interest, either locally or globally. 

Where can I view the equal employment opportunity poster (EEOC)?
OpenWeb is committed to building diverse teams and upholding an equal employment workplace that is free from discrimination. We hire amazing individuals regardless of their race, color, ancestry, religion, sex, gender identity, national origin, sexual orientation, age, citizenship, marital status, pregnancy, medical conditions, genetic information, disability, or Veteran status.

For government reporting purposes, we ask candidates to respond to the below self-identification survey. Completion of the form is entirely voluntary. Whatever your decision, it will not be considered in the hiring process or thereafter. Any information that you do provide will be recorded and maintained in a confidential file.

As set forth in OpenWeb's Equal Employment Opportunity policy, we do not discriminate on the basis of any protected group status under any applicable law.

According to the reporting requirements we follow to comply with EEOC reporting, we ask our applicants optional questions about gender, race, veteran, and disability status. Please note that these questions are designed to collect demographic data about applicants in the format that is specifically required by federal guidelines with affirmative action obligations to report it to the government. 


---
OpenWeb is growing fast, and we are always on the lookout for passionate, dynamic, and talented individuals to join our teams in New York and Tel Aviv.