Let's talk about the way we talk online, about eradicating toxicity and hostility, about encouraging an open exchange of ideas that inspires and drives our society forward. It's time to make a change, it's time for quality conversations online.
OpenWeb turns publishers into hosts, comments into conversations, ad space into brand value, and online users into active, vibrant communities.
Deliver a conversation experience that drives your business forward. We get more people to stay and talk, which gets more advertisers talking to you.
15X more

time-on-site

40% more

weekly retention

9X more

average revenue per user
Learn more about publisher solutions
A quality space for your brand to connect with millions of engaged online users, active on the world's leading publishers' sites, for maximal campaign exposure.
Decentralized social network
Premium publishers
Targeted, addressable audiences
Brand-safe, cross-platform media
Learn more about advertiser solutions
Helping conversations flourish for top tier publishers worldwide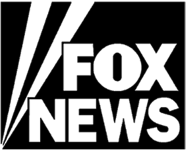 We've been impressed by results from launching our new commenting system. We saw our comment volume double month over month after launching OpenWeb on our site. The product is slick and easy-to-use, and the results are stunning. It's also the best tool we've seen for content moderation as it helped us squash the horrible spam problem on our site. Highly recommend.

MarketWatch is constantly looking for innovative ways to engage with our readers and help all understand what the news of the day means for you and your money. OpenWeb has been a tremendous partner on this mission. They've demonstrated responsiveness, a strong sense of loyalty, and excellent performance from integration onward
The health of society depends on our ability to have quality conversations online
The health of society depends on our ability to have quality conversations online
The health of society depends on our ability to have quality conversations online
The health of society depends on our ability to have quality conversations online
The health of society depends on our ability to have quality conversations online
Let's have a conversation