Transform The Newsroom
How To Build A Thriving Community Around Stories
In the dial-up days of Web 1.0, the internet functioned as a kind of virtual newsstand: if someone wanted to read about politics or sports, or television, they typed in a website's URL or selected from a directory, and scrolled through the content.
What came next was Web 2.0, the new internet paradigm in which large social platforms like Facebook would serve as gateways — or gatekeepers — to publisher content. At the beginning, the bargain seemed to make sense.
The publishing industry in the late '00s was still struggling to adapt to the internet; newsrooms were contracting, and many publications shuttered outright.
So when the big platforms began to court publishers — persuading them to tailor content to their algorithms, or to sign on to initiatives like Facebook's Instant Articles — the general feeling was: what's there to lose?
Insight From The Industry
of publishers experience difficulties in converting anonymous traffic to subscriber traffic.
"Businesses that focus on the audience first and advertising second will be better equipped to handle the consequences of the pandemic."
— Curtis Huber, Senior Director of Circulation and Audience Revenue, The Seattle Times
The web became, for many, a closed ecosystem: as The Atlantic put it in a 2015 headline, 'Facebook Is Eating the Internet.' Online communities consolidated into fewer
destinations, and while editorial content was central to those spaces, publishers ended up with a more fragile connection to their readers.
What does it mean to build a reader community?
Community is "the condition of sharing or having certain attitudes and interests in common." So, whether you realize it or not, you already have a community out there — it just may not have a home yet. There are many ways to build a community.
However, there's one commonality they all have: encouraging engagement through content that provokes thought, asks questions, and leaves the door open for further analysis and interpretation.
In other words, it's engagement with other community members — high quality, positive conversations — that keep users coming back.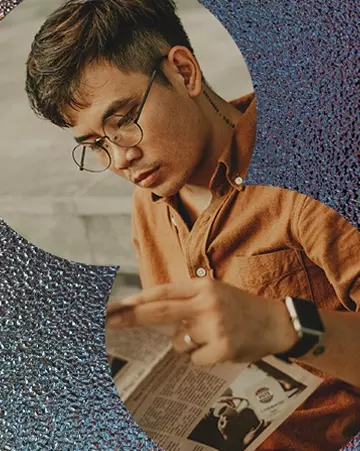 A sustainable path forward for newsrooms
What's required now is an adjustment that takes the conversation out of the hands of social media giants, and delivers community to the newsrooms — the editors and journalists who create the stories we love.
Hosting the conversation is better for readers, better for newsrooms, and—by re-establishing a direct connection with readers, and circumventing the social platforms where public discourse has gone sour — better for society. Everyone wins.
So, how do publishers bring it to life?
Give your readers real-time updates
Today's users are accustomed to the always-on nature of social media. Publishers can—and should—use real-time updates to deliver breaking news and information, providing their users with that experience right on their site.

Users will, over time, come to see your site as a go-to for late-breaking updates.
Provide a
direct line of communication to experts
Provide live coverage of major events, set up conversations with experts, and create lasting connections between editors, journalists, and readers.

Questions from readers to the editorial team are also valuable for informing strategy. If you're getting similar questions, that's a good sign it's a topic of interest among the reader community.
Join the Conversation to boost engagement — and quality
We hear from users across our network all the time that they want to connect with journalists. When journalists and editorial staff engage in the conversation across their articles, we've seen increased engagement and higher-quality, more civil discussions.
Use smart notifications to boost return visitors
Retention is top-of-mind for most publishers, but driving users to return to your site over time can be challenging.

Currently, 90% of publishers rely on email notifications to keep users informed about recent activities. We recommend that publishers integrate notifications into your site experience for logged-in users as well.
Make it easy for users to quickly engage with your content
It's simple: give readers a way to interact with content outside of the comments. Add a one-click poll to the top of the conversation.

This is not only an effective way to drive engagement quickly, publishers can also glean valuable audience insights about their users through polling.
Let's have a conversation.
Right now OpenWeb has a limited number of partners we can work with in order to provide the highest quality service to each and every one. Let us know you're interested and stay informed about how OpenWeb is empowering publishers and advertisers to change online conversations for good.