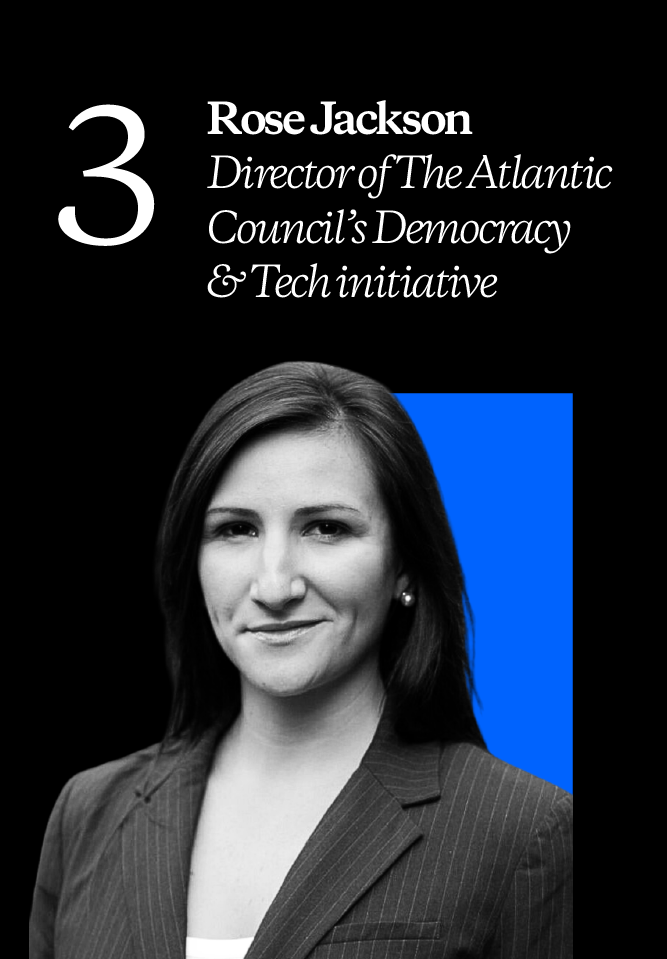 On this episode Rose Jackson explains how, in her work as Director of the Digital Forensic Research Lab's Democracy + Tech Initiative at The Atlantic Council, she and others in civil society are changing the tide—using tech to support healthy societies and robust democracies around the world. 

We cover a lot in this episode: human rights, digital trust, and a new task force that's diving deep into what's causing divisions in society and how tech can help repair them.
Guest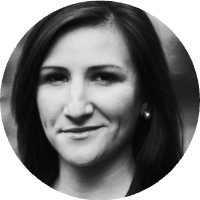 Rose Jackson
Director, Atlantic Council's Democracy and Tech Initiative
Rose Jackson is the current Director of The Atlantic Council's Democracy + Tech initiative. There, she works to align global stakeholders toward tech and governance that helps build more open societies. Rose is an entrepreneur and a former diplomat with 15+ years of experience. All of her work is about strengthening democracy and defending human rights, leveraging technology for social impact. Prior to joining the Atlantic Council, Rose founded and served as CEO of Beacon, a platform leveraging data and marketing technology to make it easier for people to take meaningful civic and political action.
Hosts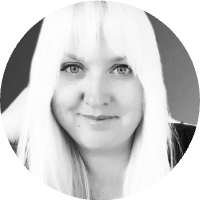 Joi Podgorny
GM Trust & Safety, OpenWeb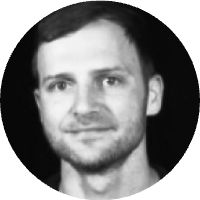 Mitch Hansen
Vice President, OpenWeb
More Episodes