Welcome back to The Topic Tracker—OpenWeb's bi-weekly newsletter bringing media professionals highlights from the world of audience, publishing, safety, and more.
This week, we're asking if we've reached peak push notification, covering a community that's attracting 30K new users per hour, looking into the importance of data journeys, Bloomberg's move away from open-market programmatic, and more.
Let's get into it.
User Experience // Have We Reached Peak Push Notification? 
Mobile news alerts are a great way to grab users' attention and drive traffic to a publisher's website, but are we overdoing it?  
The numbers are surprising. According to a Press Gazette analysis, in a two-week period, 27 publishers sent 2,700 mobile push notifications. Pity the users on the receiving end of this tsunami. 
The reporters found that the definition of "newsworthy" appears to be evolving—in some cases, to satisfy a need for traffic. Here's our take: Rather than up your numbers with tactics that ultimately disappoint readers, invest in customized experiences that keep them coming back on their own accord.
 Read More at PressGazette.
Communities // How to Attract 30K New Users Per Hour: Stay Positive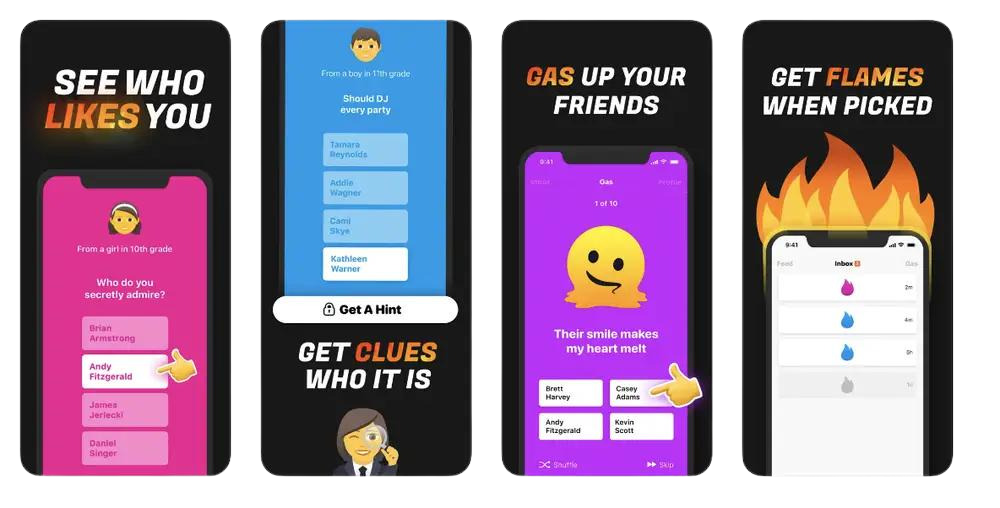 If there were any doubt left that positive, healthy online communities really work, we may have found our "checkmate." Gas, an app entirely dedicated to saying nice things about other people (i.e., gassing them up) has catapulted from obscurity to the top of the App Store, attracting 30,000 new users per hour.
 TikTok is going to need to make some room: Gas is winning the hearts and eyeballs of Gen Z. The app's meteoric growth shows again that safe online spaces enjoy high user adoption.
Writes Insider, "Cofounders Bier, Isaiah Turner, and Dave Schatz designed the app as a 'place that makes us feel better about ourselves' where users can vote in polls that include compliments like "would probably be a model when they're older." 
When Gas expands from high schools to software companies, we're signing up.
Read More at Insider.
Law & Regulations // Is "The Brussels Effect" Coming to Your Social Feed?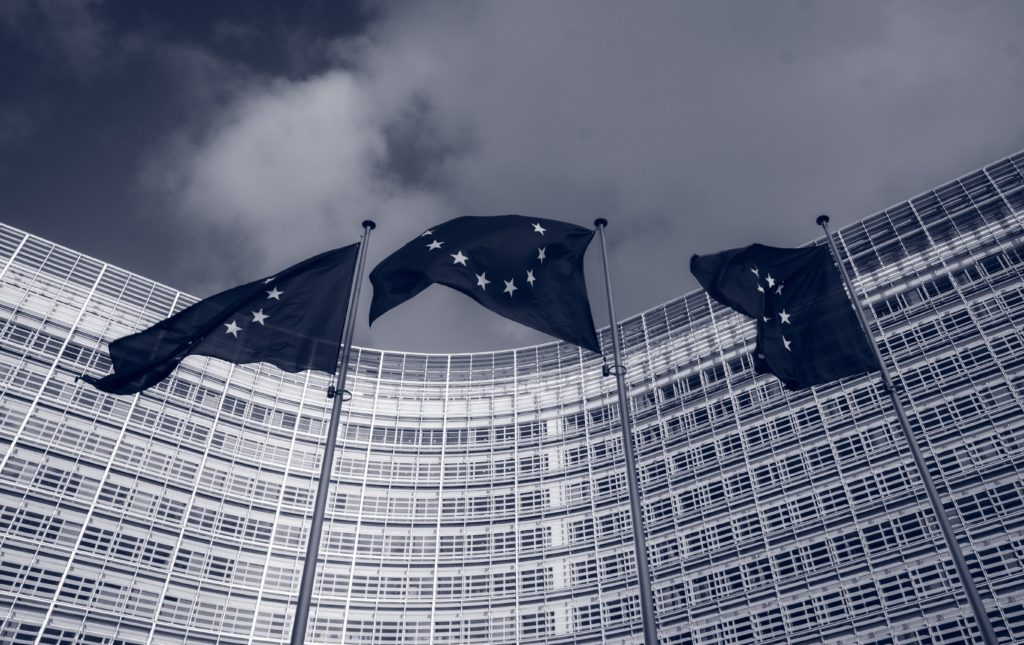 Remember how cookie banners started popping up on websites here in the US the minute GDPR was enacted? That's Brussels Effect: it's real, and it'll soon apply to what users post online. Huh?
This past July, the EU enacted the Digital Services Act (DSA) as a way "to create safer digital spaces where the fundamental rights of users are protected." It lays out clear responsibilities and accountability for social media and online platforms and the way that moderate content.
Why is this relevant to US publishers? Sites that allow for user generated content (UGC) will need to comply with the DSA if they have users who are EU citizens. From a practical standpoint, it's far easier to adhere to DSA than to create one UX for EU citizens and another for US citizens — thus, the Brussels Effect.
Slate points out that when Ye went on his antisemetic tirade, Twitter and Facebook voluntarily locked him out, but going forward, that decision may not be so be voluntary.
Read More at Slate.
User Experience // The Key to Healthy Profits? An Awesome UX
When programmatic first hit the scene publishers and advertisers rejoiced. Finally, sites can fill all their ad slots, and advertisers can target their exact audience. The industry couldn't congratulate itself enough.
A few decades in and folks are beginning to ask: what were we thinking? Some publishers, like Bloomberg Media, are going one step further and yanking third-party ads that are filled via the open exchanges.
Why walk away from 5% of its revenue? Bloomberg Media has made user experience a top priority. "I expect us to make more money from this decision over the long term than we are going to lose," Scott Havens, Bloomberg Media CEO, tells Adweek. That money will come from more frequent and longer visits.
 We're right there with you, Bloomberg team—we, too, believe that publishers who emerge as leaders on the social web will see user experience as the top priority.
Read More at AdWeek.
Data & Revenue // Are "Data Journeys" The Key to Sustainable Revenue?
Economic downturns make marketers skittish, and that can put publishers in a tight spot. As talk of recession persists, many are looking at new ways to build sustainable revenue streams—with a focus on users and community. 
"Ultimately our goal is to serve better experiences for users, to know them more intimately and to give them reasons to opt into what we're providing and volunteer their data – but it's a journey to get there," Jeff Nelson, COO at Blavity, a digital media company focused on black culture tells AdExchanger. 
He's spot on, especially when it comes to the journey part. From our experience, readers are game for sharing their data, as long as they see a value to it and it's clear why you're asking (generally, don't ask for more than what you need to deliver on a particular promise). 
Pro-tip: Rather than ask for every bit of data at once, develop a data journey tied to content, community and other offerings, where users unlock value with each piece of data they disclose.
Read More at AdExchanger.
Audience Trends // More Americans Are Turning to TikTok for News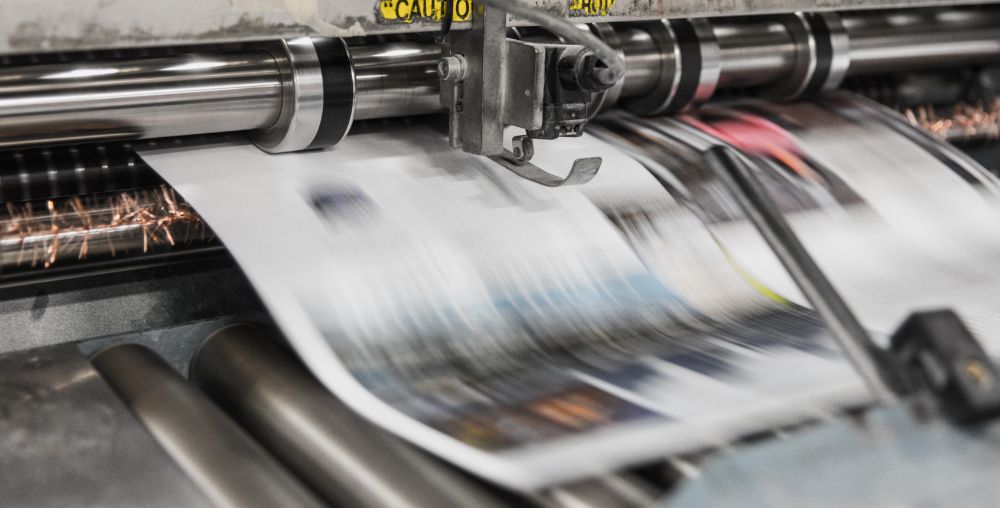 For years Facebook and Twitter have been key news sources for Americans, but that's changing. According to new research for Pew, the number of people who rely on those platforms has remained flat or declined. TikTok, meanwhile, is quickly rising in the ranks. 
Per Pew:
10% of all Americans now get their news primarily from TikTok and Instagram.
26% of people aged 30 or younger get their news from TikTok
Our takeaway? Consumers are still discussing publishers' content on third-party apps—placing those conversations, data, and subsequent revenues out of reach. But here's our take: publishers can and should pull those conversations back to their properties. After all, that's kind of OpenWeb's thing. 
Read More at Neiman Lab.
That's it.
Thanks for reading this week's edition of The Topic Tracker. 
Otherwise, we'll see you here in two weeks with more of the most important stories in media.